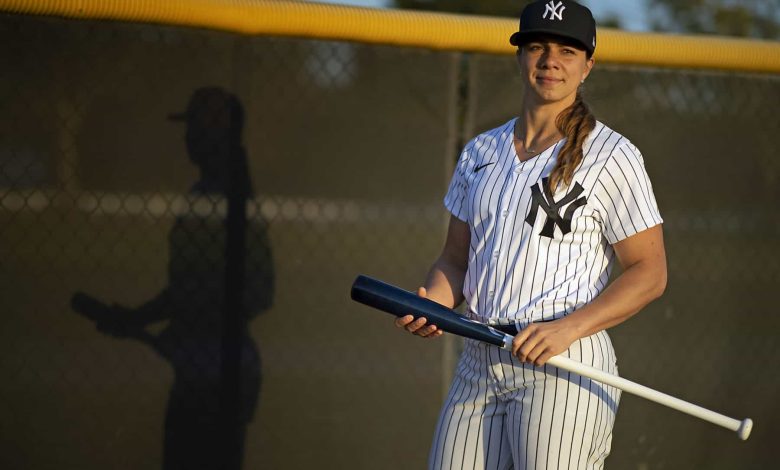 Last Sunday, the Yankees made professional baseball history by appointing their first female manager in the minor leagues. This pioneer, Rachel Balkovec, however, does not intend to stop there.
The one who held the position of hitting coach for two years before getting her promotion has a long-term goal of becoming general manager in MLB, no less.
She has ambition, and that's perfect.
MLB has been around since 1869. That was 153 years ago. During this period, no woman has been a manager or GM in the Majors before Kim Ng. And yet, there were most likely a few who would have had the skills to hold such positions.
Balkovec, 34, is aware that she brings change. Whether she likes it or not, she embodies the feminine wave that is gradually sweeping over the world of professional sport – as much in the offices, as on the bench or in the media.
In an interview, she noticed that people could be curious about her, but that was completely normal: who wouldn't turn their heads when standards change?
Even though what she's doing has no precedent in baseball, she feels like she belongs. A native of Nebraska, she learned Spanish and deserves the respect of several Spanish-speaking players for this reason.
"The players I work with, whether they like me or not, whether they like what I say or not, I feel they respect me. At the very least, they know I'm passionate, hardworking, and know what I'm talking about. Whether they like what I tell them is another story, but all coaches live with that. "

– Rachel Balkovec
In ten years of career, the new manager must have met thousands of players. Has she experienced any negative events since she is a woman? "So little that they're not even worth mentioning," she replies.
Rachel Balkovec is clear: she doesn't need outside approval. She focuses on the Yankees organization itself and is satisfied with the support that is transmitted to her.
This calm, this bearing and this concentration on what matters, these are all elements that should take her far. Yes, it's a prediction.