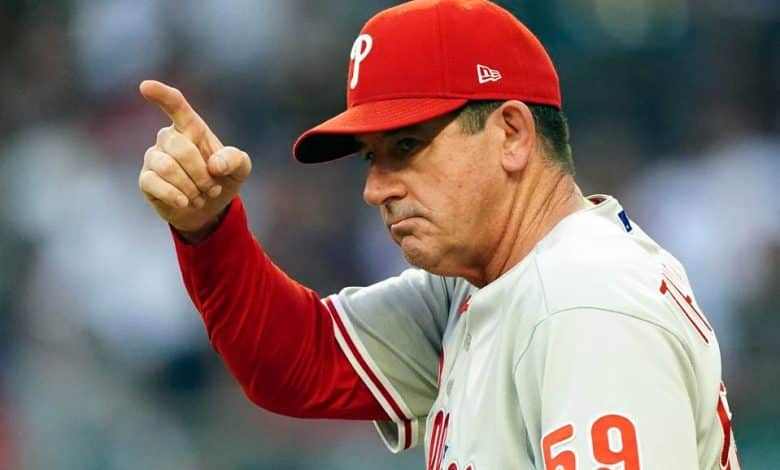 Canadian manager Rob Thomson has been through a whole range of emotions over the past year.
Assistant to Joe Girardi who was fired after a difficult start to the season, he was initially expected to make the 2022 season his last in major league baseball. After 38 years in professional baseball, it was the end for him.
Then everything changed.
He took the reins of the Pennsylvania team and things changed completely.
The Phillies started winning games and they competed in their division, with the Mets and the Braves. They finished with 87 wins and 75 losses.
They then obtained the victory in series against the Cards of Saint-Louis and then against the Braves of Atlanta, before facing the Astros of Houston.
If Thomson had the interim title, the situation is now different since he allowed his troop to access the World Series against the Houston Astros. And since he's in charge for good, which is what he always wanted, he's here to stay.
In this defeat, the Phillies have been accomplished great things. It also allowed the top management of the Phillies to re-sign the contract of big boss Dave Dombrowski.
The Phillies will definitely be looking to add some depth on offense. Trea Turner's name is also circulating a lot in Pennsylvania.
Regardless of the new acquisitions, they will be led by Rob Thomson in 2023.