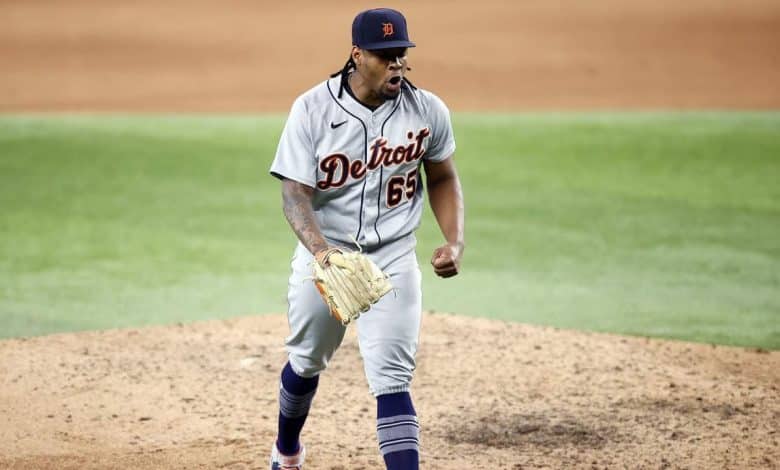 Last season, the Philadelphia Phillies surprised just about everyone by making it to the World Series. Bryce Harper carried the club on his shoulders in the playoffs, but guys like Aaron Nola, Zack Wheeler and Kyle Schwarber did their part too.
And rather than settle for the current core, the Phillies pulled out the checkbook this winter and gave Trea Turner a big contract. Taijuan Walker also came to town to solidify the rotation.
But even so, the bullpen was still a bit thin. Jose Alvarado and Seranthony Dominguez were the big names, but behind them newcomer Craig Kimbrel was a question mark.
However, now the Phillies have just struck a blow by obtaining Gregory Soto, the excellent reliever of the Tigers. Kody Clemens, Roger's son, also moves to the Phillies.
In return, the Tigers get Matt Vierling, Nick Maton and Donny Sands, three positional players the team would like to incorporate into its core for the future.
In Soto, the Phillies get quite a reliever. Despite his control issues from time to time, Soto throws balls of fire, being one of the few left-handed relievers to throw more than 100 miles per hour on a regular basis.
In fact, with Soto and Alvarado, the Phillies have two very similar relievers. The two threw 81% of shots 100+ miles from a left-hander in MLB last year. So they have two guys with a very rare profile.
And in addition, both have an effect on their shooting that exceeds 100 miles per hour. Good luck to the left-handed hitters who will have to face them.
It is therefore a very good resource that joins the bullpen of the Phillies and which will give even more flexibility to manager Rob Thomson, who will not have to overuse Alvarado as he was forced to do in the playoffs last year.
Can't wait to see what the Phillies bullpen has to offer next season.