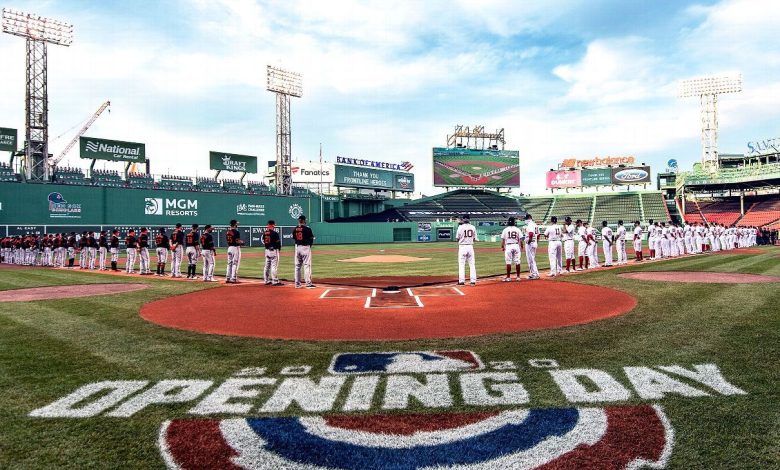 In the past few days, MLB announced, following the inability to sign a new collective agreement, the postponement of the first week of the regular season.
But everyone knows that the chances of seeing a season cut by just one week are slim. Will it be two weeks? Three? More?
This is the question to 1000 piasses.
After all, even if there were negotiations yesterday, there won't be today and we don't know exactly when everything will resume. It should be soon, that said, since the players want to respond to the owners' offer.
But when things pick up again, will the gap widen even more because of owners who don't want to pay their players well?
Evan Drellich has rightly spoken with sources on both sides of the fence and the general feeling among bosses and players is that the chances of seeing regular season baseball in April are relatively slim.
Recall that at the time of signing, a training camp will have to take place for at least three, if not four, weeks. This means that in the middle, we do not necessarily seem to believe that the employment contract can be signed in the next three to four weeks (or thereabouts).
Great.
Players say they are ready to do whatever it takes to achieve their goals, but we still feel frustrated – which is normal.
Moreover, the players (via the MLBPA) have created a pool of money to support the workers who are affected by the postponement of the games, namely those (in particular) who work in the stadiums. MLB is expected to do the same shortly.
Is this a sign that it will be longer than we think? Maybe, yes, but maybe it's also fundamentally kind to men and women who suffer collateral damage from lockout.
Fasten your tuque: this conflict is not over.