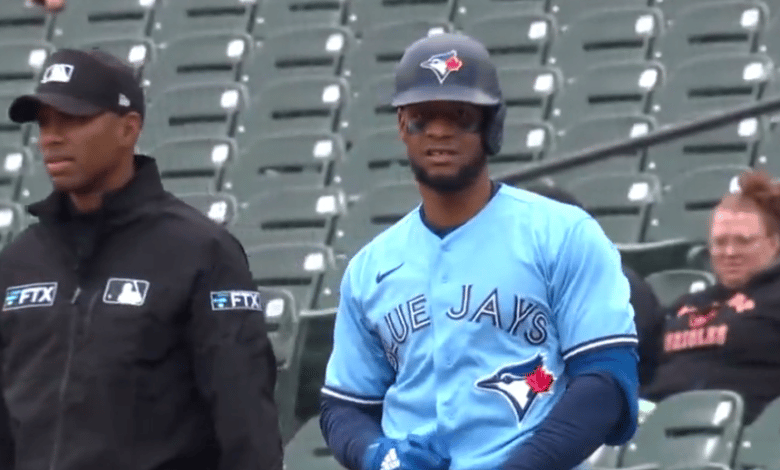 This afternoon, in the first game of a doubleheader, the Blue Jays posted a lineup that is not worthy of a playoff club.
Why? Because fourth place in the American is cast in stone.
Otto Lopez got his first Major League start. The Quebecer hit eighth and played at shortstop.
We are talking about his first start, but he had one appearance at bat in 2021 (one strikeout) and he had struck once this season (one hit on October 1). He had also played center field, moved to shortstop and acted as an emergency runner.
But there, he was entitled to a real start and he did not miss his chance to assert himself. He's come to home plate four times…and he's been on the trail four times.
He had one walk, but he also hit three hits in addition to producing his first career run. It's not nothing.
This season he's averaging 1,000 and in his career he's hitting .800. He finds a way to make himself useful, which is important.
Gabriel Moreno, who was receiver in the first game and will be in left field in the second, hit his first major league home run and drove in three runs.
The club lost 5-4, but who cares. The game does not count.
In Game 2, Lopez will lead off and play second base. Mitch White was sent down, which means he won't be used, unless injured, against the Mariners.
David Phelps will be the starter and expect to see Yusei Kikuchi, Trent Thornton and Casey Lawrence eat big innings.
Note that the Jays and Orioles were the only clubs to play a doubleheader today. All clubs will be in action in the next few minutes for matches #162.