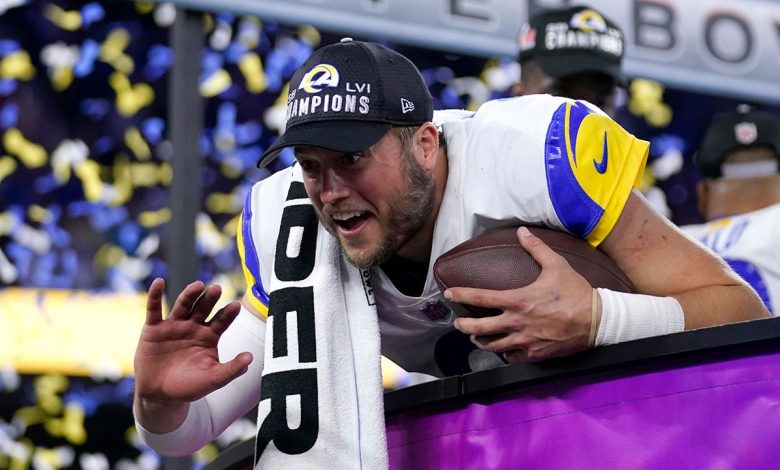 Normally, when the Super Bowl ends, baseball is in the waiting circle. About ten days later, all pitchers and receivers are in Florida and Arizona. With no disrespect to the NHL and NBA, whose activities are in full swing, the excitement of the sport's return is normally quite strong.
This year, with a Super Bowl a week later than usual, MLB's comeback was even more glaring as we are just days away from the start of camp.
Of course, even though Rob Manfred hasn't officially postponed the camps, we all know that it won't start on time. The bosses tabled an offer which the players didn't like and it's unclear when the next wave of negotiations will be.
It is therefore against a backdrop of coNFLict that baseball has its place.
Obviously, as far as talking about the Super Bowl, it is clear that it caused a reaction in the baseball world. With a Rams victory at home as well as a halftime show that made an impression, people loved it.
Trea Turner, eligible for full autonomy in a year, is among the halftime show's satisfied customers.
What is special is that Matthew Stafford has involuntarily invited himself into the recent history of Los Angeles.
How? 'Or' What? By becoming the third athlete (after Mookie Betts and Anthony Davis) to land in LA and win the league title in his first year in town.
Even if we can be sad for Joe Burrow and the supporters of Cincinnati, we must rejoice for the old road of the Rams. After all, Stafford has eaten his black bread at the Lions and he can finally taste victory.
Will his childhood best friend (Clayton Kershaw) and some Dodgers players be invited to the parade? This is what Justin Turner wants, who recalls that with the work stoppage in the world of baseball, the guys have time to show up at the parade …
So yes, ultimately it was the big city that won out over the small one. That said, we were treated to quite a show.
Now it's up to baseball to give one away with an employment contract in place. After all, the day it's going to be signed, everything will tumble: trades, free agent signings, spring camp, etc.