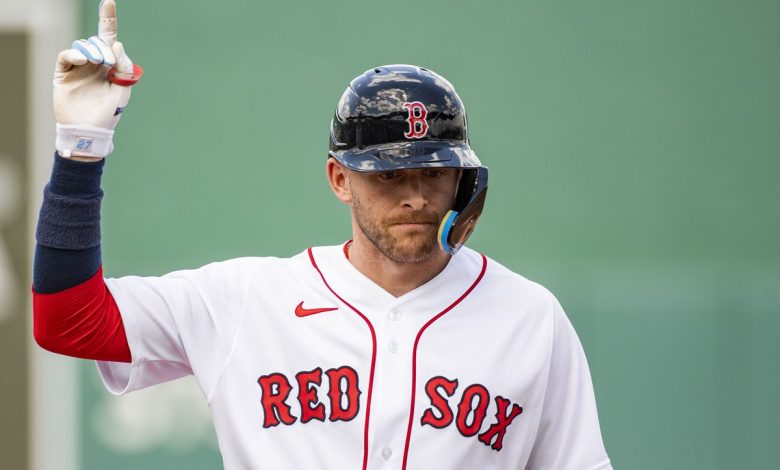 The St. Louis Cardinals were at the home of the Boston Red Sox last weekend. An interleague series of three games at Fenway Park, between two opponents who rarely face each other.
Nolan Arenado, star player of the Cards, therefore took advantage of this rare visit to the charming city of Boston to go there with a vibrant testimony to his former teammate, Trevor Story. He wasn't afraid to say loud and clear that when he's healthy, Story is an elite MLB player.
Both good offensively and defensively
The two third basemen and shortstops played together with the Colorado Rockies from 2016 to 2020. They formed a good 1-2 punch on offense, in addition to forming an exceptional duo on defense. Indeed, the two were so good defensively speaking, that having good communication was imperative, due to their ability to cover a lot of ground on the left side of the infield. Must do it, the same!
Arenado has since been traded to the Cards before the 2021 season. A year later, Story signed a lucrative contract with the Red Sox as a free agent. The latter certainly did not have the hoped-for debut with his new formation. He still hasn't played a single game in 2023, having been sidelined following surgery in January to repair an elbow injury. His return to play is scheduled around the All-Star Game break.
To justify the performance of his former teammate, Arenado reiterated that it is always difficult to acclimatize to a new working environment. He also highlighted that, when healthy, Story can do anything on the pitch, adding that he was even more powerful than him at bat.
In 2022, Story only played 94 games. It was as a second base player that he was established during these meetings, because a certain Xander Bogaerts piloted the shortstop. With Bogaerts moving to the West Coast, it's now crystal clear that Story will fill the Red Sox shortstop role, his natural position after all.
An important victory yesterday
Despite an impressive 23-20 record, Boston sits last in its mighty division, 1.5 games behind the Yankees and fourth and nine games behind the Rays at the top.
In addition to losing the first game of their series against the Mariners on Monday, the Sox were swept by the boards in Arenado this weekend. Small consolation, they won yesterday, to end an ugly streak of only one victory in seven games. At least those games weren't against divisional rivals. Before this streak, however, they were surfing on a series of eight consecutive victories.
There's no denying that with a healthy Trevor Story, the Red Sox would be even more competitive on the field. Let's hope that when he returns to the game, he inspires his teammates with his prowess.
The Cardinals make a recall.
Yes, Wander Franco is young.