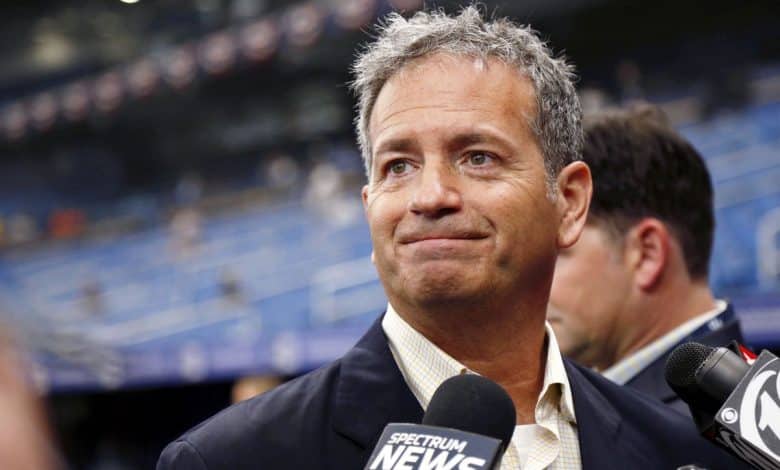 The soap opera continues in Tampa Bay and even if the main shareholder of the Rays, Stuart Sternberg, hopes for an outcome by the end of the year, the file of construction of a new stadium is stalling.
Remember that the lease binding the Rays to the current stadium (Tropicana Field) will end at the end of the 2027 season. doubt it.
Talks are still active with representatives from the cities of St. Petersburg and Tampa Bay to keep the Rays, but no plans have yet been confirmed.
The city of Montreal is no longer one of the possible destinations in the event of a move by the team, because Orlando, Nashville and Las Vegas would be at the heart of the rumors. Vegas is also linked to the relocation of the Athletics, which would leave Oakland for the same reasons as the Rays.
Hope is alive and fortunately for the fans of the Rays, the team has been performing well for a few years now, because the work environment is no longer up to par and a change is needed.
Under the circumstances, Stuart Sternberg is playing his role well because while continuing to put pressure on the groups involved in the construction of a new stadium and ready to invest billions of dollars to get there, he is keeping the door open for possible move.
Even if the shared calendar project with Montreal failed, it allowed Steinberg to step outside of his immediate environment and thus see the reaction of the main players linked to the stadium renewal project, which is a laughing stock. major league baseball for too long.
That being said, the main shareholder of the concession must look at all the options imaginable, because it is his responsibility to keep the players and the coaching staff motivated and engaged while allowing them to keep the focus on what is happening on the field in order to remain competitive.
For the moment, the most plausible scenario remains the development of the current site of Tropicana Field, but a project by the sea would also be considered.
Stuart Sternberg plays the card of optimism, but time is his worst enemy at the moment. There will come a time when the leaders of Major League Baseball will put their noses in the file as they have done elsewhere before. In the end, they were the ones who decided that the project with Montreal was not a good idea.
Will they judge it's time for the Rays to leave the hot Florida sun?
Nate Pearson picks up the pace.
The Astros have received their ring.
Will Shohei Ohtani be traded this summer?