Baseball News
New identity: Guardians must keep José Ramirez in Cleveland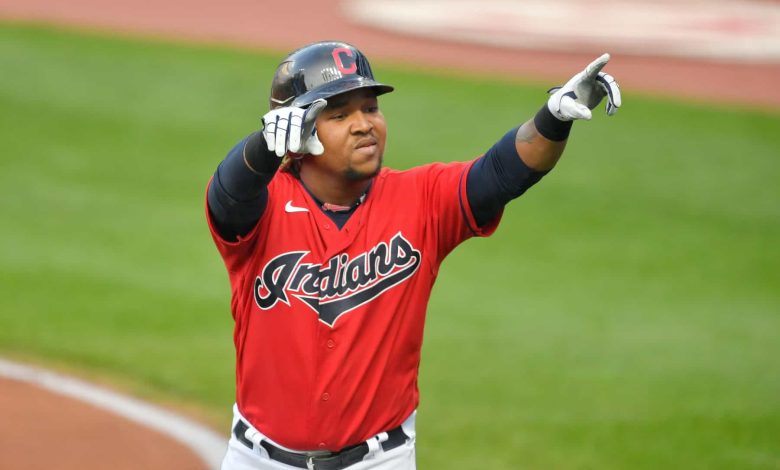 In the past year, the Cleveland team has changed their identity somewhat. In fact, on July 23, 2021, the team announced that starting with the 2022 season, their new name will now be "the Guardians". The name change was made official on November 19, 2021.
Controversy arose with the old logo, which was seen as racist, much like what happened to the Chicago Blackhawks in the NHL and the Washington club. In the end, only the Blackhawks will not have changed their name or logo.
Anyway, back to baseball. Without saying that they are starting all over again, the Guardians have a lot of work to do in terms of branding of the team.
They will have to sell new jerseys, and that could go through José Ramirez, who has been playing there since the very beginning of his career.
He has become the heart of the roster and therefore a crowd favorite. He is therefore a logical candidate for the restructuring of the team.
However, columnists for The Athletic made an interesting point in one of their recent papers. She offers the Guardians to keep Jose Ramirez (unless there is a crazy return) because the club have to sell jerseys of the new identity.
As I mentioned above, the Guardians should (in my opinion) keep the All-Star in Cleveland at all costs. For the simple reason that he will help the team sell jerseys… and tickets.
Without taking anything away from the other players (maybe aside from Shane Bieber, who calls himself one of the best pitchers in the league), the team on paper isn't the most exciting to watch. Ramirez is.
At the transaction level, it is certain that the Gardians could receive nice pieces in return from José. But, is it so worth it to trade him now, as the team unveils a new identity in 2022?
The question is valid.