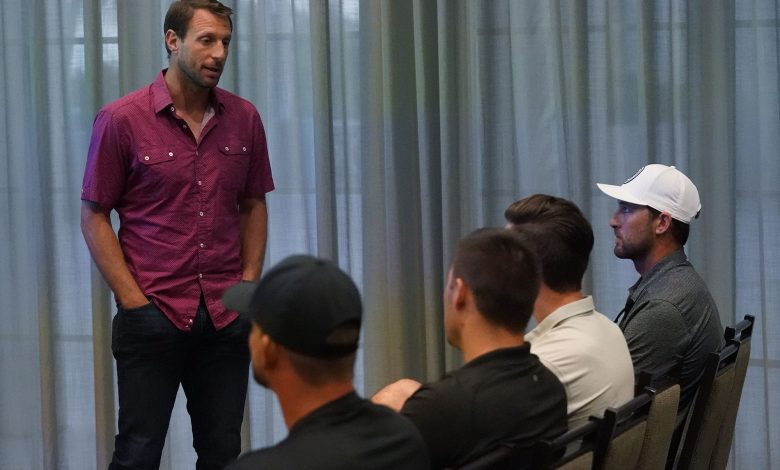 Yesterday, Rob Manfred canceled a second week of Major League Baseball after negotiations with the players failed.
It was, it seems, the last chance to salvage a 162-game season since with one week cut, arrangements already had to be made to play 162 games.
And don't forget that COVID-19 could derail plans after all.
This means that despite the MLBPA's dissatisfaction with the decision to cut two more series, life moves on.
But obviously, I spoke too quickly (everyone spoke too quickly) since the hope of seeing a 162-game season would still be alive.
According to Bob Nightengale, the hope of seeing a season of 162 games would not be dead. Negotiations in this direction will take place today, on this day #99 of the lockoutin order to salvage the 162-game season.
Add to that the fact that MLB didn't officially "cancel games" yesterday, but rather they were "removed" from the schedule.
According to Jayson Stark, that means something.
The object of the game, as was raised yesterday, would be to ensure that the decision to establish or not an international repechage (which is currently blocking discussions) would be postponed until November to play now.
After all, the international draft, a fashionable idea for a few days, has been discussed for a long time, but the bosses only recently brought it back to the fore. This changed the dynamic of the negotiations.
We can believe that players will want to take their time to be sure not to be fooled.
After all, besides picking their team, youngsters get big bonuses because teams have to convince them to sign and can't just draft their rights. This ensures that the bonuses are good and the players do not want to lose this.
That being said, what worries me is that I don't see the players accepting this in the short term and I don't see the owners not having some guarantee that the subject will come back on the table.
Moreover, this is not the only subject to be negotiated. Things are going better on the economic side of things, but there are still issues to be settled despite everything.
Don't ask me to comment on whether I believe in the possibility of MLB and the players being able to agree on the terms of a 162-game season following ANOTHER deadline extension.
Why? Because I don't want to tell you that I've learned from the last few weeks and that I don't believe it. It will happen when it happens.