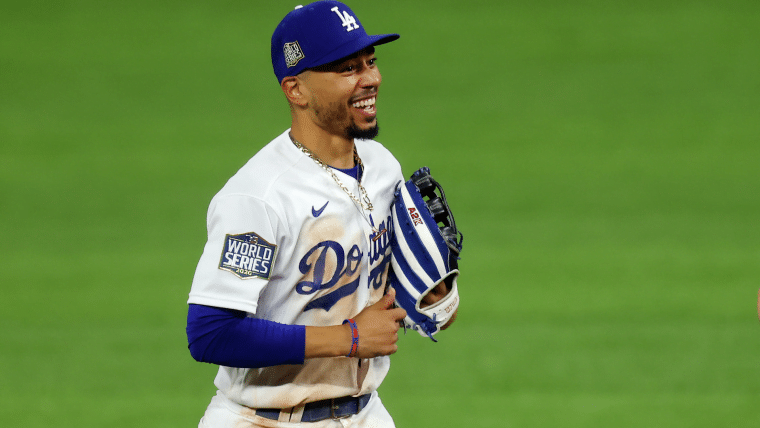 The circuit contest is no longer what it used to be. After all, while great fun for fans, it doesn't include the eight favorite players to take part.
Often guys go there once and they don't go again. Or else they go when it's home.
The cases of Pete Alonso, who has just returned from an injury, are rare. Often, veterans give way to others.
Since the beginning of his career, that's what Mookie Betts had done. But this year, that could well change.
For what? Because the Dodgers outfielder (and occasional infielder) said he wanted to go.
If he is elected to the All-Star Game, he will show up for the contest. We agree that it will happen for sure because he is a sports star.
Why this year? Is this announcing a certain frenzy to come around the event among the stars? It's hard to say at the moment.
After all, the contest is taking place in Seattle this year. It's not in Los Angeles, Boston or Nashville, his corner of the country.
We're not going to complain. After all, Betts is a star who can hit the long ball. He has 17 this year and 230 in his career.
No one else has confirmed his attendance. We know that Vladimir Guerrero Jr. revealed, last year, his desire to go there in 2023 if he is healthy. And even if he doesn't have a great season, if he wants to go, he will.
Confirmations were expected to fall in the coming weeks. After all, the competition will take place in less than a month. Who do you want to see?
Two losses for the Yankees yesterday.
Giving Aaron Judge your toe is generous.
Things are going well in Cincinnati.
Oswaldo Cabrera in the AAA.