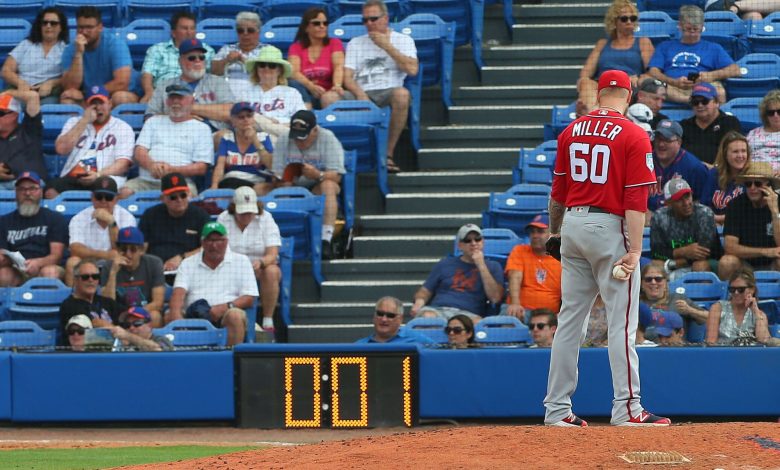 MLB and the Players Association negotiated this afternoon. The goal? To manage to advance several files, the majority of which are of an economic nature, so that it will be finished shortly. I just discussed it this morning at 91.9 Sports.
That said, there are also baseball files as such that are in the conversation. For example? The special defense and dial for pitchers.
According to Jon Heyman, players would rather banish special defenses than have a dial for pitchers.
On that, I don't agree with them.
The MLB would like, for its part, to impose a dial for pitchers. We are talking about potentially 14 seconds when the bases are empty and 19 seconds with at least one man on the trails.
That's what ESPN reports.
In the minors, matches with such a dial were on average 20 minutes shorter than before. For 10 years, MLB games (3:10 on average) have been 20 minutes longer than before.
The minors have times of 15 seconds (empty bases) and 17 seconds (bases filled), but MLB deems that to be too long and too short respectively – hence the 14 and 19 seconds.
In the perspective where the MLB wants to attract new fans, it is undoubtedly a good solution and I adhere to it. However, I understand the reluctance of those who are against the idea.
Let's see if that will happen.