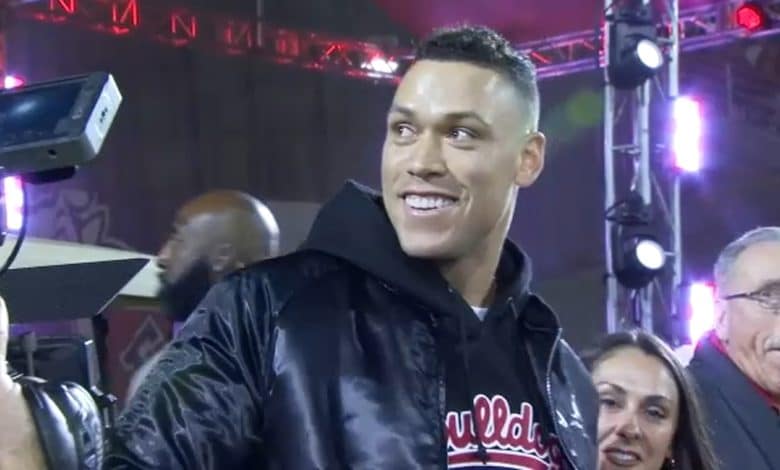 Published on November 19, 2023 by Charles-Alexis Brisebois
Aaron Judge's number retired
His college #29 is no longer available at Fresno State.
The value of Gary Sanchez
He helped himself to San Diego in 2023.
Arjun Nimmala is the subject of a documentary
He is the club's first choice in the most recent draft.
Kyle Wright pays tribute to the Braves
He was traded to the Royals.
Mason McCoy leaves the Blue Jays
He signed with the Padres organization.
What will Brandon Woodruff do?
Expect a two-year contract.
MLB in brief