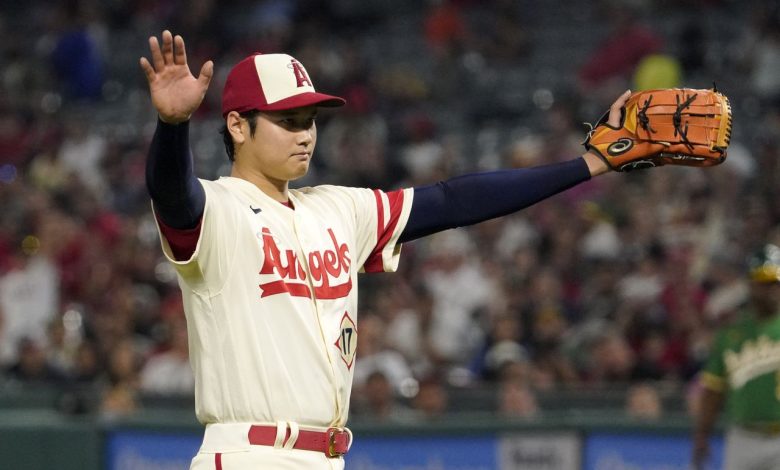 The New York Mets want to do everything to keep Jacob deGrom in town in 2023. That's nothing new since it's been said often.
On this subject, last Sunday, GM Billy Eppler and deGoat went to talk face to face in order to clarify the situation and get in line.
Will the pitcher return? The chances are not necessarily great. Rumor has it that deGrom would like to be paid well, but that's not necessarily his priority.
Make no mistake: he'll make a ton of money…but he could leave an even bigger one on the table.
We think the pitcher might want to get out of New York and closer to home, being a native of Florida. The name of the Braves circulates a lot, just like that of the Rangers.
Steve Cohen's Mets will put cash on the table. But if this is not enough, solutions will have to be found elsewhere.
Unless Justin Verlander moves to the Mets, no pitcher has deGrom's stature. And this is where the transaction market could be interesting.
What if Shohei Ohtani was a Mets target?
Ohtani is an excellent pitcher who could make a one two punch of fire with Max Scherzer. Ohtani is also a heavy hitter of choice.
But he's mostly a guy who's a year away from being on his own and obviously wants to leave Anaheim.
If ever the club sells quickly and the new owners were to accept such a transaction, could the Mets be interested in it?
It is said that if Ohtani were open to signing long-term now, the Mets would put their noses in the case and Billy Eppler would finally agree to let go of his high hopes.
Besides, if Billy Eppler convinced Ohtani to sign in Los Angeles a few years ago, can he convince him to do the same in the Big Apple?
Recall that Shohei Ohtani will earn $ 30 million in 2023, after which he will be free as air. The Mets could also just let him become a free agent and try to sign him in a year.