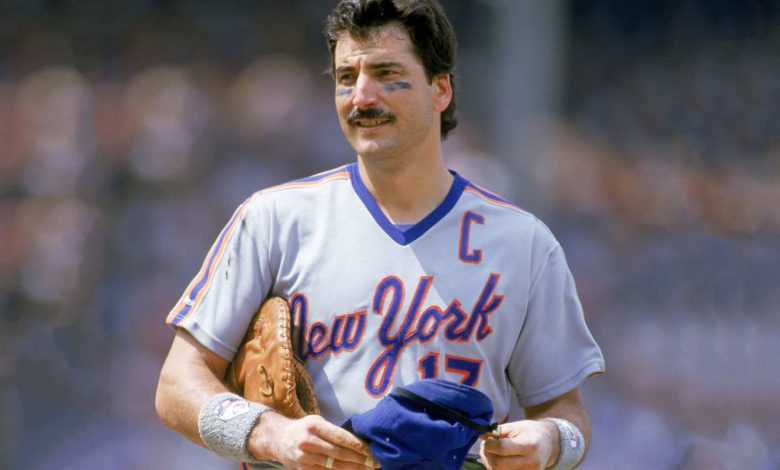 To his surprise, former star first baseman Keith Hernandez will have his number retired by the New York Mets, with whom he played between 1983 and 1989. The ceremony is scheduled for July 9.
In interview with the SNY channel, the 68-year-old stressed that he did not expect to be rewarded like this at all.
Steve Cohen, who hadn't called him since last spring, called him Wednesday morning. Unsure of the reason for the call, Hernandez first praised him for the decisions the Mets made during the offseason. After a few minutes, Cohen cut him off to tell him the news, which knocked the interested principal out of his chair.
"I was completely taken by surprise. "

–Keith Hernandez
Having joined the St. Louis Cardinals in 1974, the excellent first-base defenseman was traded to New York in 1983. If he didn't want to be there at first, he quickly got used to it – and that notably led to the conquest of a World Series in 1986.
In seven years with the Mets, the winner of the former MVP batting average of .297, while collecting 80 home runs and 468 RBIs.
Keith Hernandez ended his career with several distinctions in his pocket: two championships, five All-Star Games, 11 Golden Gloves, two Silver Sticks, presence in the Cardinals and Mets Hall of Fame. But having his number #17 retired is different.
"It is the highest honor that can be given to a player by an organization. This is something I had never dreamed of or fathomed. The two Halls of Fame are great, but a retired number is in a different stratosphere. I am flabbergasted, enormously honoured, of course. It's special, because it will be there forever. "

–Keith Hernadez
Hernandez is the sixth member of this franchise to have his number retired. #14 (Gil Hodges), #31 (Mike Piazza), #36 (Jerry Koosman), #37 (Casey Stengel) and #41 (Tom Seaver) are already in the stands.