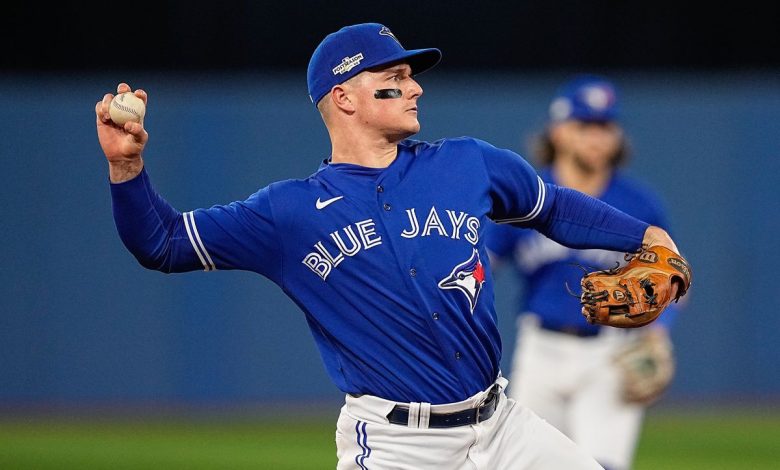 Since the start of winter, the Blue Jays have traded Gabriel Moreno, Lourdes Gurriel Jr. and Teoscar Hernandez. The first was a big hope for the club, but the other two were sure to have a big impact on the club in 2023.
Were they traded to change the dynamics of the club? Maybe.
I think the fact that the two were going to become free as air in a year weighed in the balance. After all, in return for their services, the Blue Jays acquired guys with control.
Daulton Varsho (four years), Erik Swanson (three years) and Adam Macko (hope) are in Toronto to stay there at the moment.
So the club doesn't have to fear the upcoming free agent market as much as it did a few weeks ago. On the other hand, with the recent rise in prices for autonomous players, we will still have to be wary of it…
And when we look at spotracthe Blue Jays' free agent roster a year from now is much less worse than it was before.
Jordan Patterson is not a factor. Anthony Bass is important, but he's a reliever. Whit Merrifield will not see his $18 million mutual option activated and it has been expected for a long time. Kevin Kiermaier has a one year contract and I'm OK with that.
Yimi Garcia has a squad option. He should stay.
Hyun-Jin Ryu might not pitch at all in 2023 and his departure might not hurt if the Blue Jays' 2023 rotation pitches up to expectations.
And there's Matt Chapman.
I always had the feeling that after his two-year contract, which leads him directly to the doors of autonomy, Chapman was going to test the market. Why?
Because Americans staying long-term in Canada are rarer. Because the Jays have infield prospects. Because Scott Boras truly loves seeing his customers establish their value in the autonomy market.
He loves the Blue Jays (who have started spending again), but he especially loves the color of money. And this, whether in Canadian or American currency.
But OK. It's been a year since Jordan Groshans left and Chapman has adapted more than well to the Queen City. His second half of the season, at bat, was very good. And defensively, he is very strong.
I believe that Chapman, who turned down $150 million over 10 years from the A's three years ago and who will get $32 million from 2020 to 2023, will try to get at least $118 million over six years to reach its $150 million over ten years.
And the more time passes, the harder I believe the Jays will work to keep him in town. He stabilizes everyone in Toronto and above all, the club suddenly has more slack to keep him in the long term.
Recall that next year, Manny Machado (exit option) and Rafael Devers will be the biggest names at third base on the free agent market… but Chapman will not be underestimated either. On the contrary.
A big 2023 season would drive prices up. And that's where we'll see how far the Jays want to go to keep Champan – if he wants to stay in Toronto, of course.