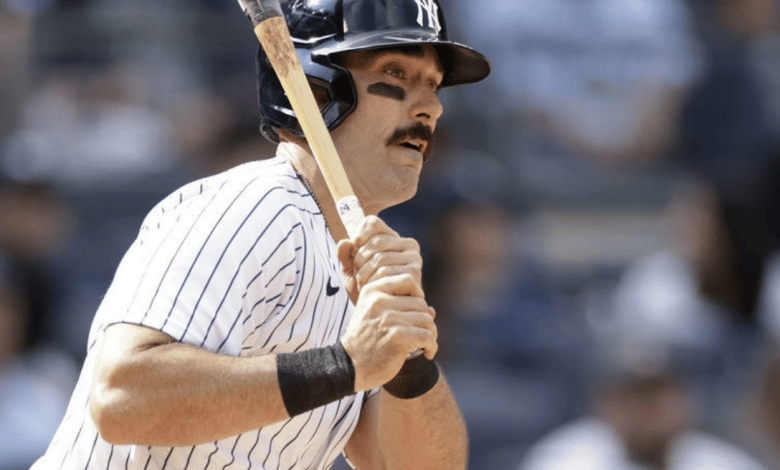 Matt Carpenter's stay with the New York Yankees will have been short-lived since the veteran has just agreed with the San Diego Padres.
He will play there in 2023 and he has an option year (at his discretion) for the 2024 season.
As we can see, he is guaranteed to receive $12M and he could be entitled to $21M in total if all the bonuses in his contract are activated.
Not bad for a utility player, is it? It looks like the Padres want to win.
Because yes, he will be a utility player. He will play everywhere on the field, but not necessarily on a daily basis.
And what the Padres hope is that he will have the same kind of impact he did in 2022. He still hit 15 home runs in 47 games last season.
I don't know if it's because of the price, but he didn't stay in New York or he didn't go back to St. Louis. He will have a nice challenge in San Diego, that said.
It remains to be seen if he will keep his glorious mustache.