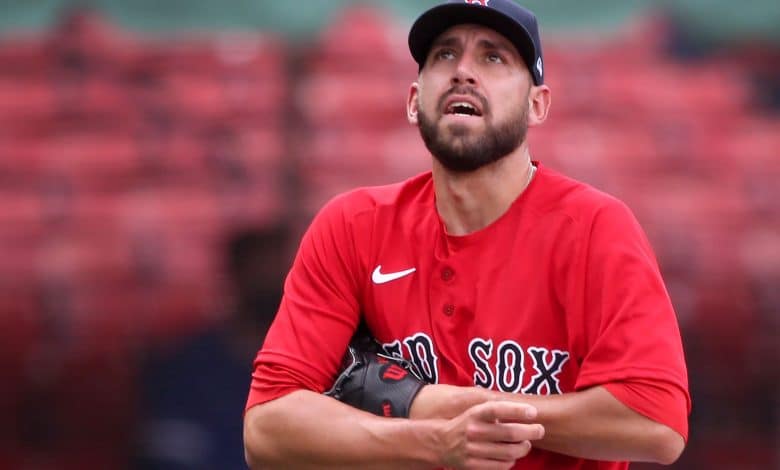 Even if it was punctuated by a first career appearance at the All-Star Game, Matt Barnes' 2021 season has not been all magical. The Red Sox pitcher remains confident all the same: he can regain his caliber of play after a fishtail end of the year.
In interview with MassLive.com's Chris Cotillo, the 31-year-old veteran insisted on the uniqueness of his last campaign. Having started strong before crashing, he hopes for more stability for 2022.
"It was probably the craziest year of my life. Or one of baseball's craziest seasons. Highs and lows at every extreme and at every end of the spectrum. That's a bit like baseball. It sometimes works that way. It's a shame it's lazy in the end but you take it, you learn from it, and you move on. "
Really, when we look at the 31-year-old right-hander's season, we see that it is separated into two stages. During the first, the closer made 19 saves, retired 63 batters and averaged 2.61 earned runs.
It's what earned him All-Star status for the first time – and it convinced the Red Sox to give him a two-year, $18.75 million contract extension.
From August 1, it was a whole different story. We are talking about an abysmal 9.26 earned runs in 17 appearances on the mound, a performance that forced Boston to drop him from the lineup for the divisional playoffs in October against the Tampa Bay Rays.
As Chris Cotillo pointed out, the rejected pitcher didn't spend his October moping around. Instead, he chose to work with Dave Bush and Kevin Walker, two Red Sox pitching coaches. He believes it helped him find the right path.
For the future, Matt Barnes believes that we must put aside the errors that marked the end of the last calendar. Instead, the former first-round pick (19th, 2011) prefers to perform a "reset" for 2022.
" I feel very good. The balls I throw come out well. We will continue to build on this. "
Barnes, 6-foot-4, is confident going forward. In his opinion, he will probably be selected for the All-Star Game for the second year in a row.