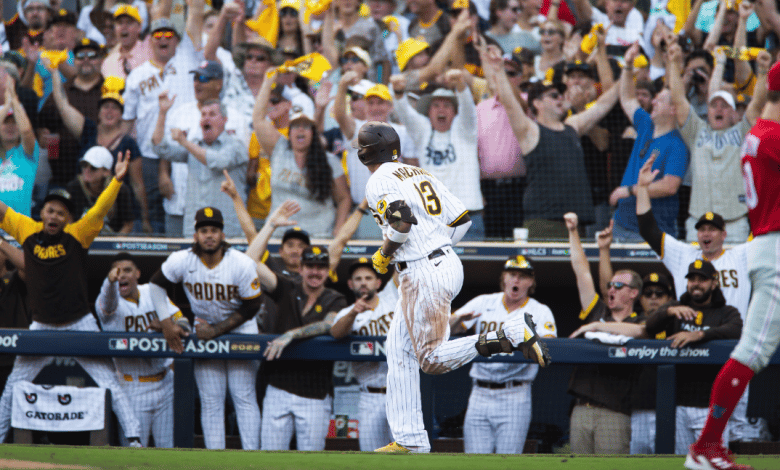 As you may know, Manny Machado has an exit option in his 10-year contract. After the fifth year (2023), he will therefore be able to get out of his agreement.
And with rising free agent prices and performance, it will. That's the plan for next fall, at least.
Once again, I repeat: that does not mean that it is to leave. After all, other clubs will be in the mix (like the Mets, maybe?), but the more likely scenario is when he signs another huge contract with the Padres. Another 10 years at $300M is realistic.
After all, he is in San Diego, a club that counts on him… and he knows that his chances of winning are better at SD than elsewhere.
Recently, the club's management claimed that everything will be in place to keep the third baseman in town for the next few months.
And according to Buster Olney (ESPN), a contract extension in the coming months, before seeing Machado exercise his exit option, is a possibility.
Because he has the chance to test his autonomy in the next few months, the Padres have the right to negotiate with him to try to keep him in town for the long term.
I have a feeling that if the price is right, Machado might agree. After all, he seems fine in San Diego and there's no indication that the "happily ever after" wants a change of scenery.
You can be wrong, of course.
I expect the player to have a strong start to the season and that will put pressure on the Padres' management, who don't want to escape Machado.
The Red Sox will have to rely on everyone without Trevor Story and without Xander Bogaerts.