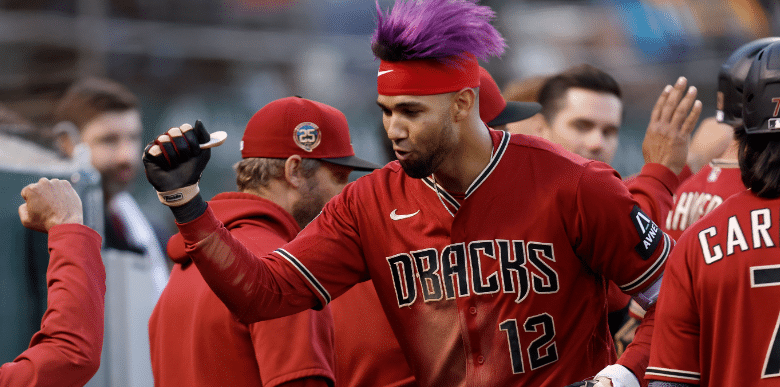 I don't know if you've been following what's happening in Arizona, but behind the scenes, Lourdes Gurriel Jr. is having a good season.
In fact, after 1/4 campaign, the former Toronto Blue Jays is on his way to having his best career season.
As of yesterday, the Diamondbacks left fielder, who also plays as a DH and first baseman in his spare time, managed to redeem a difficult start to the season.
For what?
Because, as you know, he's a streak guy. And right now, he's in the midst of a great streak, which helps boost his numbers.
Being healthy helps. After all, last year he really wasn't.
For a little over three weeks, it has been on fire. And since the beginning of May, he has MVP numbers. He could be the player of the month with such numbers.
But above all, when we look at his numbers compared to Daulton Varsho, we see that he has an advantage.
Varsho also had a slower start to the season, but it's crazy to see that Moreno AND Gurriel Jr. both have better numbers than the Blue Jays player.
The fact remains that defensively, Varsho fills a need (he's the second center fielder, now) and he hits from the left, but still: it's an observation that is made.
I always saw this transaction as a treaty that the Blue Jays were going to lose, but in which they were going to find their account anyway. Right now, that's exactly what I see.
But with the DBacks doing well and Gurriel Jr. breaking everything, it's even more egregious. The future free agent is in his place.