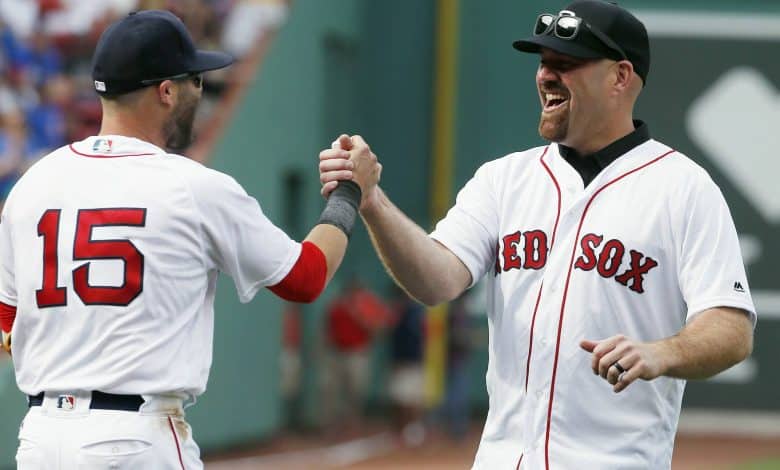 A little over a decade ago, Kevin Youkilis was part of MLB's elite. The Red Sox star won the World Series twice for Boston and, along with David Ortiz and Dustin Pedroia, was a big part of the 2000s for the club.
However, now that his cleats have been on for almost 10 years, Youkilis is on his new career, he who made a few appearances analyzing Red Sox games on the NESN network in 2022.
And following the departure of Dennis Eckersley, the position of principal analyst was now available, so in 2023 it will be Youk which will be analyzed most often.
Youkilis will be there for a total of 81 games this season, he who analyzed 50 games last season. He has clearly impressed the leaders of the network, he who will obtain more responsibilities in 2023.
That said, he won't be the only analyst: Will Middlebrooks, Kevin Millar and Tim Wakefield will all have their turn at the stick mic, and the station would like to add other former players to this rotation. The name of Brock Holt would also be one to watch.
Tony Massarotti, who analyzed a few games last year, was not retained by the network for 2023.
It will always be the voice of Dave O'Brien that we can hear in the description, and at his side, he will probably have a nice line-up of analysts. It should also be noted that the station is considering the idea of ​​presenting a few matches with a team of three on the broadcast.
In short, Youkilis will be heard much more often during the broadcast of Red Sox games from 2023. Can't wait to see if he can make his niche there in the long term.