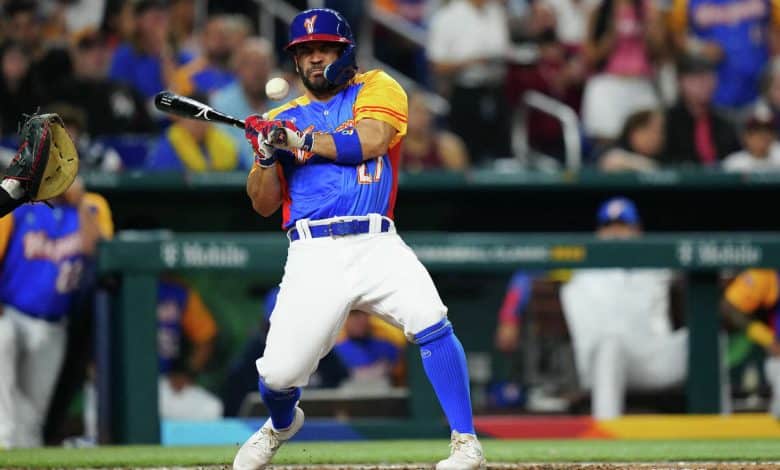 Just days after Edwin Diaz was injured at the World Baseball Classic, an injury that will sideline him for the entire MLB season with the New York Mets, Jose Altuve suffered the same fate in the defeat of Venezuela yesterday (Saturday) evening.
The star second baseman left the game in the fifth inning after being hit in the hand by a 96 mph fastball from Colorado Rockies reliever Daniel Bard. The latter had completely lost home plate and retired no one in a disastrous outing.
As my colleague Charles-Alexis so aptly puts it, this will wake up the detractors of the World Classic (that they return to their sleep which suits them very well), and this, even if Bard could very well have reached Altuve during a preparatory match, he who has accustomed us to this kind of loss of control.
The Houston Astros therefore lose Altuve indefinitely. There is talk of a possible fracture to the right thumb, according to receiver Salvador Perez. He will certainly miss the start of the Astros' campaign.
We'll learn a bit more today about the severity of his injury and the length of his absence when the Texas squad provide an update on his colt's condition.
The main interested party did not answer questions from the media after the match, saying only that everything is fine in Spanish. We all know that's wrong.
In a Western division of the American League which will be much tougher than in past years, the loss of the little Venezuelan could hurt at the start of the campaign, especially since we can expect a little aftermath in Houston after their winning the World Series.