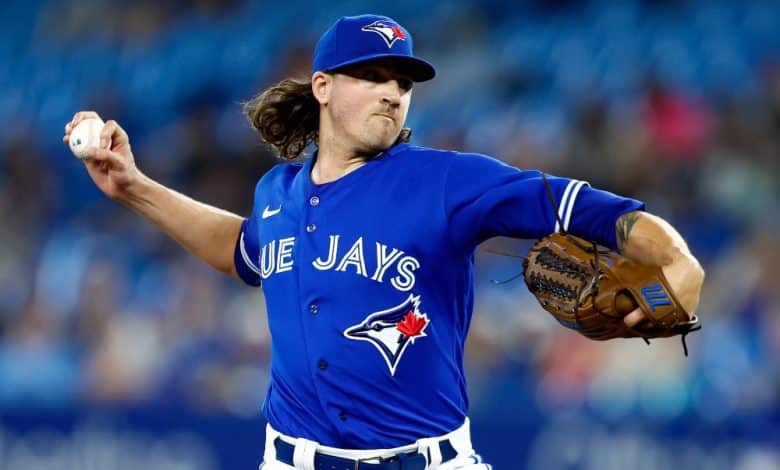 Jonathan Papelbon is recognized as a player who was very angry. His battle with Bryce Harper, while the two men sported the colors of the Nationals, comes to mind.
And let's say that as a baseball analyst (especially at NESN), he also likes to be talked about.
Recently, while on a podcast, he was really critical of the Blue Jays' offseason. You can hear the result here.
First, he didn't like what the club did in the off-season. In his eyes, Erik Swanson and Chris Bassitt aren't enough additions to help the club win.
He is right on one point: the club cannot simply sign Bassitt without having a big succession. It's also true that the Jays need more than Swanson to change everything.
But he forgets that Bassitt (who eats sleeves, in life) and Swanson will help preserve the bullpen arms a bit more. That, he didn't say… even if it is a step in the right direction for the club whose rotation is often praised.
And then he fell into bad faith.
In his eyes, besides Kevin Gausman, the Blue Jays have no good pitcher. Clearly, he should be introduced to Alek Manoah, a Cy Young finalist.
Eventually, because the club hasn't improved in his eyes (he mustn't have liked Teoscar Hernandez's departure or he must give a damn about the impact of Daulton Varsho, I presume), he sees the Blues Jays ranked fourth in the division.
He sees them finishing barely ahead of the Red Sox.
If we assume that the Red Sox will finish last, a team between the Yankees, Blue Jays, Orioles and Rays must finish fourth. I don't think it will be the Blue Jays, but that's not a certainty. After all, Baltimore and Tampa surprise.
But to say that they are barely ahead of the Sox is surprising. Time isn't exactly likely to prove him right.
Currently, Shohei Ohtani is a member of the Angels and he doesn't want to talk about the contract publicly. However, he spoke with his owner and he wants to see the Angels win. Let's add that he will be the #1 starting pitcher of his team and that he will see if he will become a free agent or not.
Francisco Lindor turns the page on Carlos Correa.
Michael Wacha has signed a complex contract in San Diego.