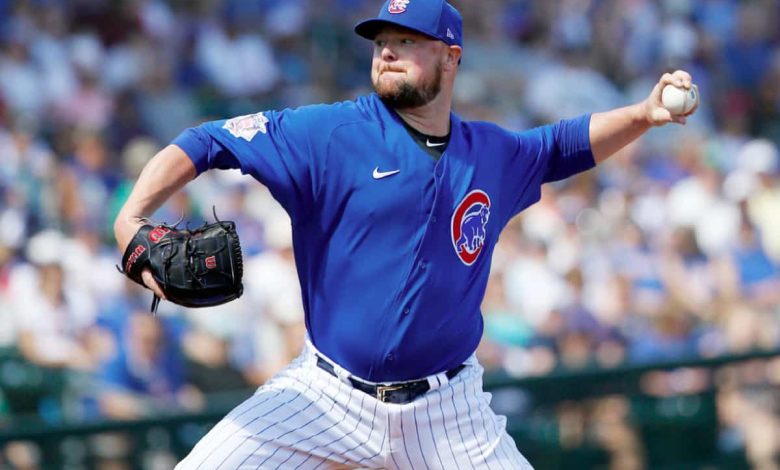 Pitcher Jon Lester, after 16 years in MLB, decided there would be no 17th season to add to his track record. The pitcher will therefore retire.
This is what he told Jesse Rogers (ESPN) in an interview that was published early this morning by the journalist.
The pitcher, who got his 200th win last September, wants to retire so he doesn't have to be denied contracts later. He knows that he is no longer at the top and that one day the teams will say no to him.
In addition, preparing for a match was taking longer and longer and he no longer felt ready to make all these sacrifices to continue throwing. It is therefore his decision and he assumes it.
After Kyle Seager, he is the second established player without a contract to opt for retirement. Today's news is a lesser surprise, however.
In 16 years playing for the Red Sox, A's, Cubs, Nationals and Cardinals, the pitcher had 200 wins and three World Series titles. He spent the majority of his career in Boston and Chicago and it was there with these teams that he was crowned champion three times.
He has never won the Cy Young, but he has already received votes and he has participated in the All-Star Game five times.
Lester says his decision to sign in Chicago is the best of his career and is considered by many to be the best free agent signing in franchise history. His return from cancer in 2007 in Boston was also significant.
Note that he does not necessarily want to become a coach tomorrow morning, but that he does not rule out the possibility of going to camp for the Cubs in 2022 to help. He also does not rule out a television appearance.
The left-hander was known for his cutter and to be a good teammate who gave everything he had. Will his CV open the doors to Cooperstown?
No one has as little money as the Blue Jays and Dodgers in the international free agent market.