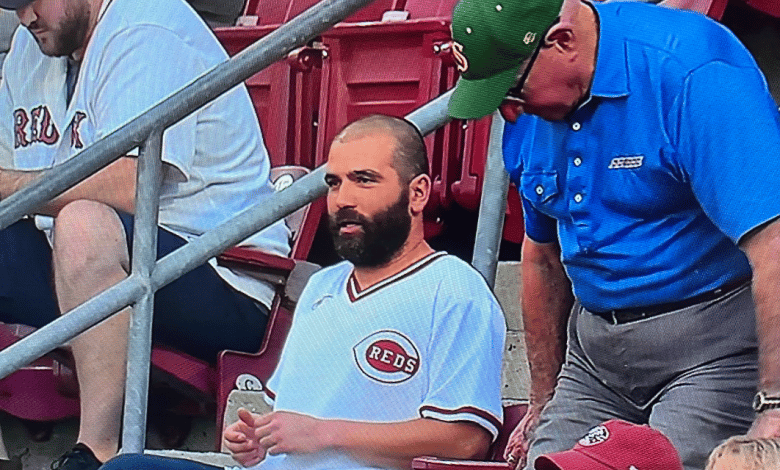 Imagine watching the Reds game and suddenly seeing Joey Votto take the seat next door.
That's what happened yesterday in Cincinnati.
Votto, a Reds star whose season ended due to injury, took to the stands for a Tuesday night game against the Red Sox. There were just over 13,000 spectators in the place in Ohio, for those wondering.
And let's say it caught the eye – with reason.
Joey Votto is a guy who understood things that others didn't. The Canadian's Ivory Tower is not very high and, despite his imposing salary, he has not forgotten the essence of the sport: the fans on site.
He walked around a few places in the stadium to see many fans and let's say he was very well received by his fans throughout the game, which lasted just over 2h30.
And with good reason. After all, you rarely see that from a star who has represented the Cincinnati Reds for so long.
More and more, Votto becomes an interesting figure at the media level. The day when his career is over, I see him make a long way in the media since he seems to be tailor-made to be in the spotlight.