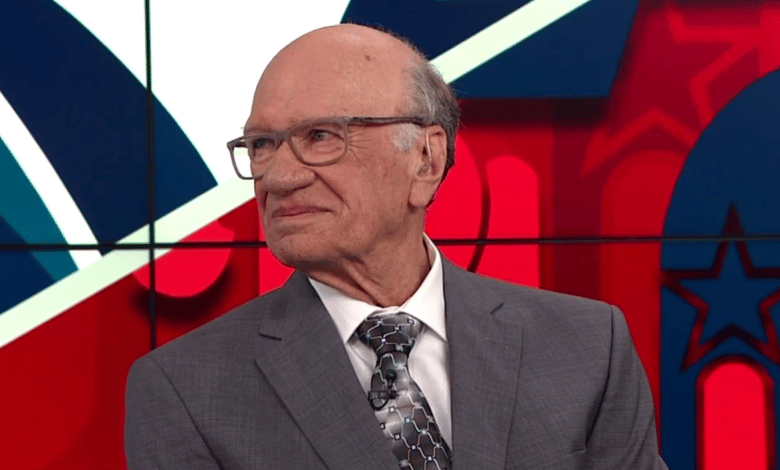 Last night, during the game between the Toronto Blue Jays and the Philadelphia Phillies on TVA Sports, the game was secondary. Why?
Because the great Jacques Doucet was describing what is likely his very last major league baseball game.
For his first game of the season, Mr. Doucet was accompanied by Denis Casavant and Rodger Brulotte to form, for a few rounds, an iconic trio.
Before the game, a beautiful tribute was presented to the voice of the Expos.
Illness had prevented him from working this season and last night he was present for the pre-match and for the first three legs of the match.
It was he who described the third round of action. We obviously felt very emotional, but that's okay since in the salons of Quebec, there was emotion too.
He left early in the fourth inning with Vladimir Guerrero Jr. at bat. I don't know about you, but in my eyes, luck had it right.
Because yes, it was his last career game. He said it himself: you have to know when to stop.
Throughout his time on the air, his baseball career and memories were often discussed. It was fully deserved since baseball, as I said at the outset, was in any case secondary at that time in our hearts.
As for the game itself, for quite a while the score was 0-0 and it was Vladimir Guerrero Jr. who, via his 30th home run of the season, drove in the first three runs of the game in eighth inning.
The Phillies, however, tied the game in the next half-inning to finally win in the 10th at 4-3.
The Jays therefore take the road to Tampa Bay for a big series of four games which will have repercussions on the classification.
Right now, the Blue Jays are two games ahead of the Tampa Bay Rays. The club that wins the series will help itself in the portrait of the race for the best second.
It will be good baseball.