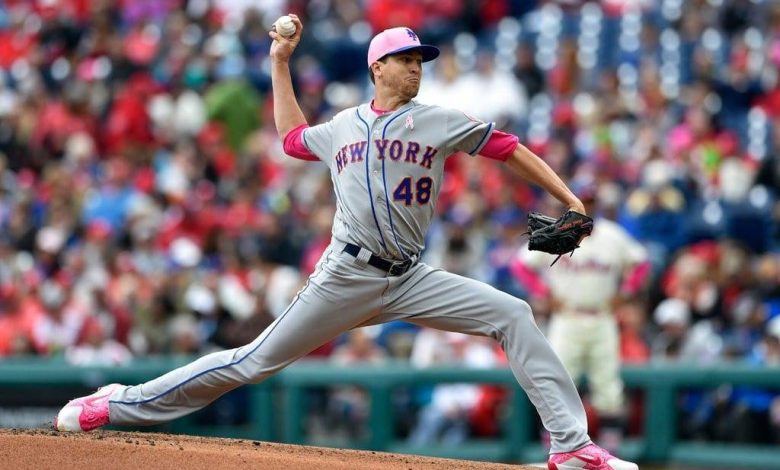 Jacob deGrom's market is quite curious. After all, few teams can really afford a $45 million per season pitcher.
Clubs like the Yankees, Rangers, Dodgers and Mets are named in the filing. That said, the Bombardiers have their eyes on Aaron Judge, the Rangers don't like their chances and the Dodgers are more cited in the Justin Verlander case right now.
Does that leave the Mets ahead of the others? On paper, yes.
That said, we must not forget that several other teams have their noses in the file. And of the lot, we note the presence of the Rays. Yes yes.
The Rays, this small market club that spends little, can they really afford their ambitions in the case of deGoat? The question must arise.
On the one hand, we must not forget that the Rays always inquire about everyone without signing them. It is therefore not completely to see them interested in the launcher.
In fact, I say that and I correct myself: yes, it is astonishing.
Why? Because the Rays is probably the club that needs a pitcher the least since the depth of the club is exceptional. Why add a guy to over $40M a year?
Especially considering his injury history…
I get the guy wanting to be closer to his native Florida, but I don't see him going there regardless.
I'd like to see Kevin Cash pull it out after 5.2 innings because of the third at bat, though. It would be quite special to see.
I understand that the Rays, who lack punch on offense, tried Freddie Freeman last year (the former Braves received an offer of $150 million with Florida tax conditions)… but deGrom? Don't hold your breath, let's say.