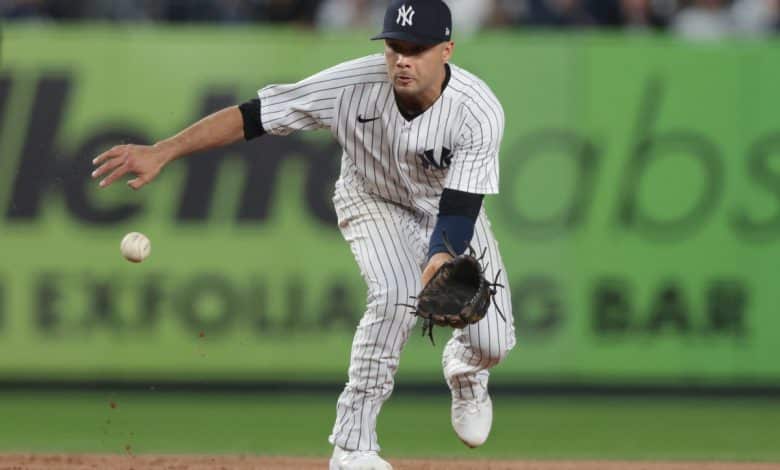 Isiah Kiner-Falefa is a guy with a funny situation in the Bronx. After all, he was acquired to bridge the next shortstops that are pushing. His strength had to be, on paper, his defensive game since he is not a good hitter.
According to "internal data" compiled by the Yankees, IKF is one of the good defensive shortstop players on the league, but in fact, according to what is publicly available, he is not necessarily among the elite .
And that, we have seen in the last days. At what point?
To the point where Aaron Boone, who does not like the change in his line-up, released his veteran yesterday in favor of Oswaldo Cabrera. We can also expect to see him do the same thing tonight.
Obviously, Kiner-Falefa is not exactly a satisfied customer. He won't make an Aroldis Chapman of himself by deserting the club, but he didn't like being benched yesterday.
But above all, he did not like the reason offered by his manager.
Aaron Boone told him that he was going to stay on the bench in Game #4 because he was "trying to do too much" on the field.
And Kiner-Falefa, even though he knows he doesn't deliver the goods, didn't exactly appreciate his manager's response on that one.
He'll be ready for the next time the club needs him, but clearly his pride is hurt – which is normal.
It's up to him to do better, that said. After all, the club are counting on him at the moment and they have to think about the fact that he's not exactly indispensable for what's next.