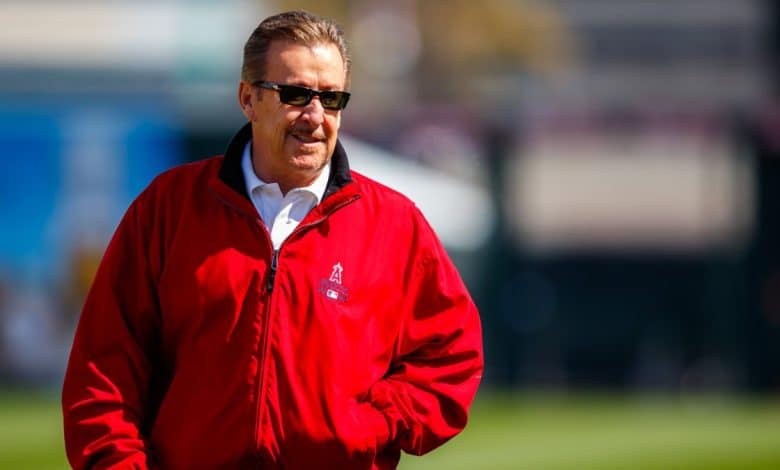 Despite having the two best players in MLB in Shohei Ohtani and Mike Trout, the Los Angeles Angels haven't been going anywhere for a few years. The team is unable to surround them well, and apart from a few big signings from time to time, let's say they are not the biggest spenders in MLB.
A few months ago, however, Angels fans were glad to see club owner Arte Moreno say he was exploring a potential sale of the team. After all, he wasn't the most well-liked in town and fans were hoping for a wind of change.
However, this evening, the Moreno family announces that they are no longer exploring this avenue and that they intend to remain owners of the Angels for a few more years.
The news is somewhat surprising, since Moreno seemed to have the firm intention of selling his club. However, he seems to have changed his mind (and it is his right).
Moreno says he feels he still has history to write with the Angels and he feels he can make a positive impact. He says he met several interesting buyers, but in the end he felt he wasn't ready to give up on the organization.
Could this be explained by the fact that it may not have had its price? Possible.
The owner also explains that the Angels have spent a record amount this winter trying to bring the club to the World Series. On this point, I will agree with him: I sincerely believe that the Angels will not be a bad team in 2023.
That said, today's announcement raises an important question: what impact will it have on Shohei Ohtani's future in town?
In fact, the fact that there will be stability at the top is a good sign. If Moreno says he's here to stay, he might be inclined to pull out the checkbook to keep Ohtani in town for the long term. If he had wanted to sell the club, it's difficult to go with long-term commitments like that.
The problem is that Moreno is not the guy who spends the most. That said, he did it for Mike Trout and he could do it again for the other generational player who made his niche with the Angels, Ohtani.
Again, I don't know the relationship between Ohtani and Moreno: if he hates the owner, it may not be good news.
In short, we will have to see if the fact that Moreno stays in town increases the chances that Ohtani will stay in turn. Because right now, that's the only thing that matters to the Angels.