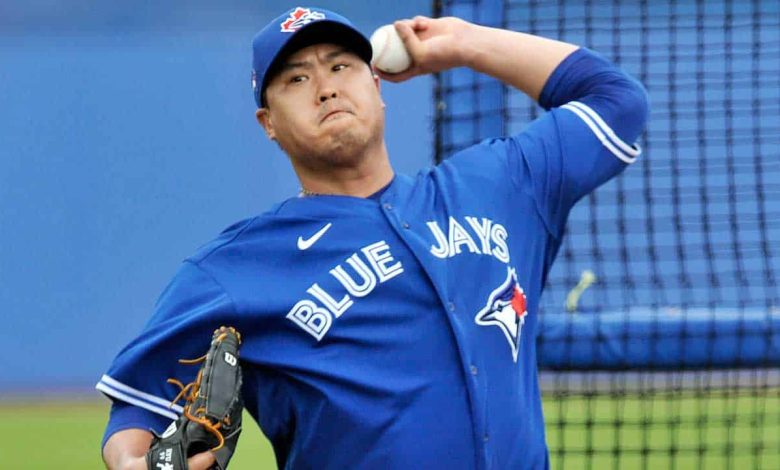 When the Blue Jays signed Hyun-Jin Ryu before COVID-19 hit our lives, club fans were happy. After all, the club had just gotten their hands on an excellent #1 pitcher to guide the roster.
And in 2020, he did. He was excellent in the regular season, guiding the Blue Jays to the playoffs with a Cy Young season (he finished third in the race a year after finishing second in the National).
He helped bring credibility to the organization, which led to the signings of George Springer and Marcus Semien for 2021. The rest is history.
Obviously, in 2021, Ryu hasn't been as good. While it was possible to expect such performances in 2023, it was rather in the second half of the 2021 season that he offered this.
And it is there that after many seasons to dominate in Los Angeles and Toronto, many supporters gave up on his case after about fifteen more difficult starts.
Does that mean he's on the downward slope? Not necessarily, no. This means that he had a bad half of the season.
Several factors can explain it. He's a young family man who's moved a lot in 2021 (Dunedin, Buffalo, Toronto), he's played in big batting stadiums, he's been injured, MLB banned the spider tack, his workload has increased quite a bit after a short 2020 season, etc.
These are not excuses here, but many reasons that can explain his setbacks. Does that explain everything? No… but it can be a base.
I don't know if there will be more stability for him in 2022 (the camp will likely be pushed back and the virus could play its part), but Ryu has one aspect up his sleeve that could help him: for the first time since signing with Toronto, he won't be pressured to lead the rotation from day one of the season.
In 2020 and in 2021, he was the only logical choice to start the first game of the campaign. After all, in April 2021, Robbie Ray had yet to impress the baseball planet..
But in 2022, he is no longer the first pitcher. In my opinion, it is Jose Berrios who should guide the rotation with Kevin Gausman to support him. That would leave Ryu as the third pitcher in order to cut off right-handers from the top of the right-hander rotation like Alek Manoah and whoever gets fifth pitch.
Thus, the pressure will be less on the Korean, who has always been used to taking more. He will work in easier conditions and he will be able to launch, if necessary, every six days instead of five.
We know he likes it better.
Having Ryu lower also ensures better succession management since the rotation will be deeper. And as the Jays line up for a succession that will not be the best in the world for financial considerations (we will have to put money elsewhere), having such a rotation will be a luxury for Charlie Montoyo.
I'm not saying that Ryu will have a big season without doubts, far from it. What I'm saying is that he will be in a better position to become the pitcher he has been since joining MLB and that he will be in a position to forget a more difficult end to the 2021 season.
It's up to him to work hard to get there. Personally, I believe he will bounce back. Maybe not at the level of 2019-20, but he will bounce back.