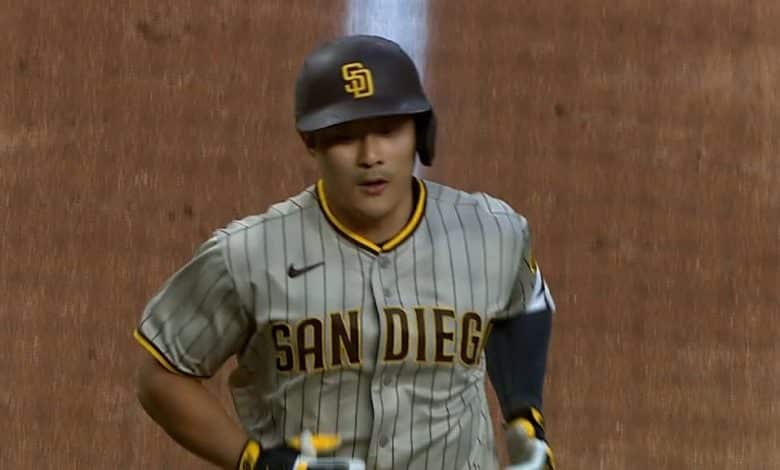 In order to fill the void caused by Trevor Story's prolonged absence from Boston, South Korean Ha-Seong Kim would be the perfect remedy and Chaim Bloom has made him a prime target.
The arrival of Xander Bogaerts in San Diego means the Padres have a surplus of infielders and Kim would be available. AJ Preller will be able to be patient, because he is the one who has the big end of the stick and not those who will place a call on him in the coming weeks.
In Boston, the situation is quite different because the operation undergone by Trevor Story and the fact that he will not start the season at second base is causing headaches for the boss of baseball operations, Chaim Bloom.
Last season, with Story at second base, the Red Sox played inspired baseball. Without him, the team had a very ordinary performance and we know the rest. In addition, the team is not full of resources that can temporarily help out in the event of injury as is currently the case.
The solution therefore comes from outside and this is what the club's management will have to address as a priority. It is even surprising that it is not already settled at this time.
Kim, 27, has had an interesting season in 2022 at San Diego. He batted .251 while appearing in 150 Padres games. In addition, his versatility in the infield makes him a very useful athlete. He can play almost anywhere on the diamond.
At the moment with the Red Sox, only Kiké Hernandez, Adalberto Mondesi and Christian Arroyo can do their job in the middle of the infield. The arrival of Kim would allow the team to breathe a little until the return of Story. Don't forget that Mondesi and Arroyo are often injured.
Although expectations are very low in Boston this season, the fact remains that it is the duty of management to put the best possible team on the field, and this, before the end of training camp.
Amed Rosario of the Guardians and Isiah Kiner-Falefa of the Yankees would also be interesting takes, but trades involving the Red Sox and the Yankees are fairly rare.
Well used, Ha-Seong Kim could easily hit fifteen home runs in Boston. It remains to be seen whether Chaim Bloom and AJ Preller will be able to agree on the right price to pay to formalize his move to Massachusetts.