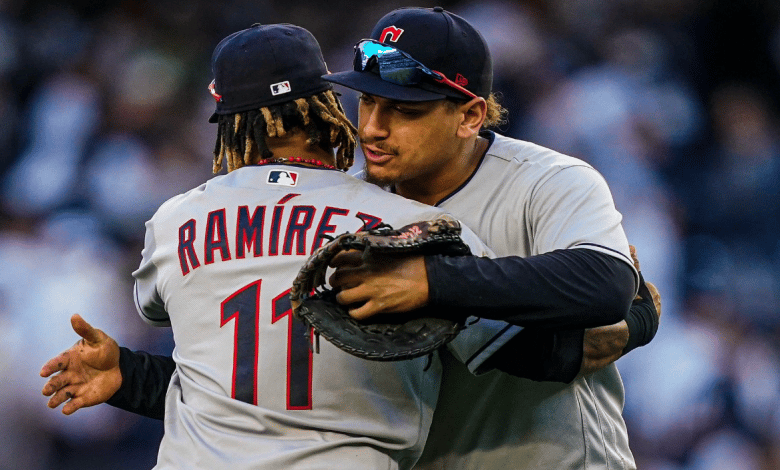 On Tuesday, the Yankees and Guardians squared off in Game 1 of the series between the two teams. The Yankees won.
Wednesday was a day off. Thursday? The rain kept the two teams from battling it out on the field, forcing a potential four games in four nights if the series goes to the limit.
And obviously, the Guardians want to make it interesting since they got their hands on the honors of the second game at the count of 4-2.
It got off to a bad start for Cleveland, who allowed a two-run homer to Giancarlo Stanton in the first inning. In 20 playoff games, Stanton has 10 home runs and has gone on base in 18 of those games.
He's the only offensive player who produced. Otherwise, the other sticks have not been opportunistic.
It was especially good old Nestor Cortes Jr. who made the show on the mound. Yes, he put the Guardians back in the game at 2-2, but he did very well in the end.
Aaron Judge is one of those who did nothing. After a night of three strikeouts on Tuesday, he was put in the mitt four times and went 0-for-5.
Even worse? He was booed in the Bronx. Aaron Boone doesn't seem to have found it funny.
Jameson Taillon arrived on a rare relief outing in the 10th inning and gave the Guardians two runs to make it 4-2.
Jose Ramirez worked hard to get the point of victory. Hat.
The two teams will therefore head to Cleveland to play tomorrow at 7:37 p.m. It will be a big pitching duel between Luis Severino and Triston McKenzie.
The playoffs are tight so far, aren't they?