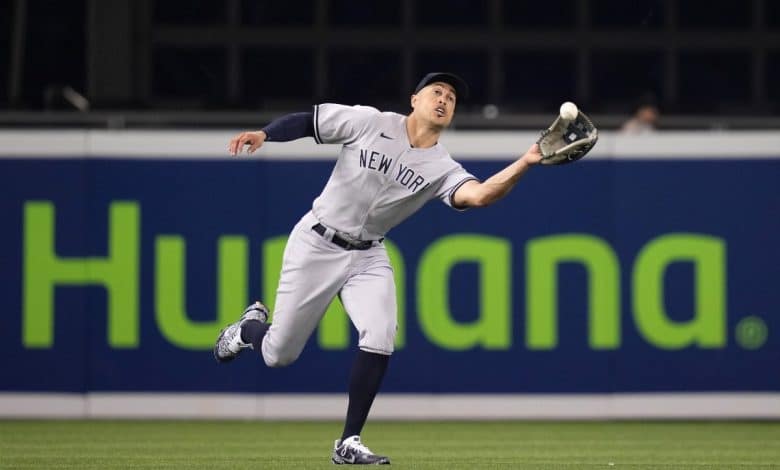 It's been very bad for the New York Yankees since the loss of Aaron Judge.
After their sweep over the Boston Red Sox, the Bronx Bombers (can we really use that name right now?) now have a record of nine wins and fourteen losses without the services of their captain.
General manager Brian Cashman and manager Aaron Boone must therefore find solutions.
One of them could be to recall the young Oswald Peraza, who is currently burning the AAA level. But that doesn't seem to be in the cards. For what? Only God knows.
Another is to place Giancarlo Stanton in the outfield in order to have a slightly more imposing offensive line-up. And that's what will happen this week against the Seattle Mariners, according to the skipper.
It's the right thing to do since Jake Bauers and Willie Calhoun just aren't good defensive players. Stanton can't do worse.
The giant slugger is trying to get out of his slump by all means, he who hits for a batting average of .119 with 15 strikeouts since his return to the game. It was obvious that it was going to happen.
Stanton missed the first two months of the season with a hamstring injury. He's only appeared on defense five times in 23 games so far this year.
But as he's said a few times, playing in the outfield gets him into games a little more and it could give him some much-needed offensive momentum.
The 33-year-old has spent a lot of time on the injured list in each of the past five seasons. Let's just say the trade that brought him to New York from Miami didn't pay as much dividend as expected.