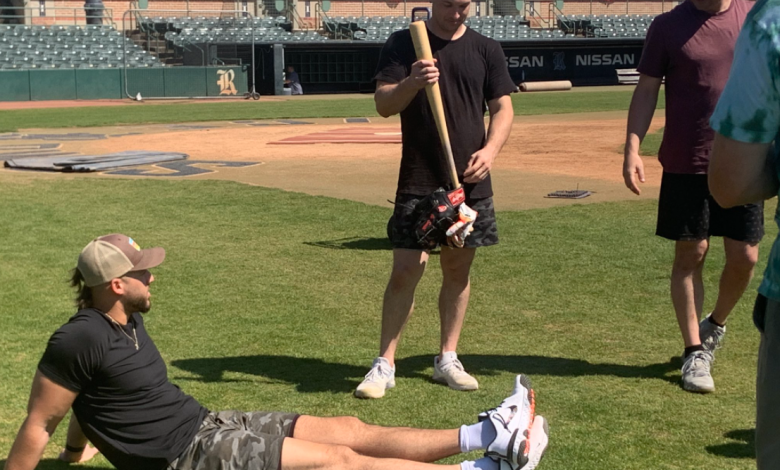 For years, George Springer befriended his Houston Astros teammates. His years and successes there inspired him to create friendships that have stood the test of time.
And even though Springer is now playing for the Blue Jays, that doesn't stop him from continuing to hang out with his Astros friends during the work stoppage. That's just what he's been doing these days, as you can see on Twitter.
This should not be seen as a "why isn't he with members of the Blue Jays" type controversy since the outfielder still lives in Houston during the offseason. His Jays teammates are all over the world.
With the lockout in full swing, he can't go to Dunedin at Blue Jays facilities and training with friends at home just makes more sense.
I would not be surprised to learn that Cavan Biggio is also present on certain days, he who also lives in Houston on his own time.
Ultimately, for Springer, the goal is simply to be ready for when there is a signing of the collective agreement. Thus, he will be able to quickly return to the bath.
And as you can see, he's not bad on the beat of a guy who will arrive ready for the camp of his people, and this, no matter when it starts.
After all, after so many years in the pros, he knows how to train, even if camp is delayed.
Obviously, we know that in his case, the challenge will be to stay healthy, he who has had few full seasons behind the tie in recent years.
And if he does, it will give the Blue Jays a big boost, of course.