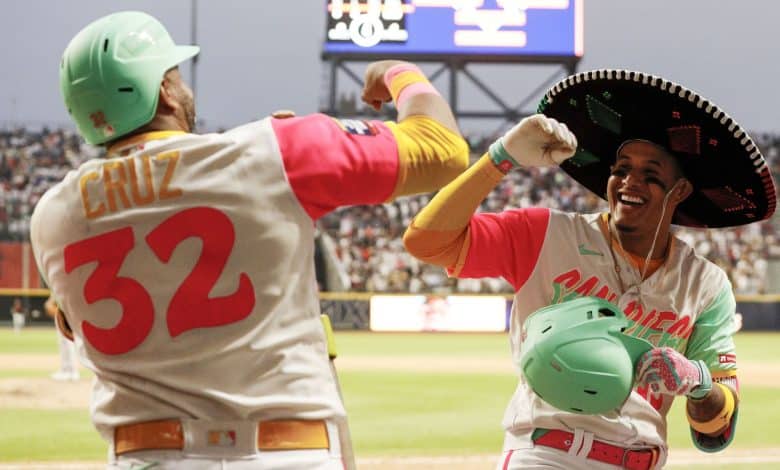 This weekend, the San Diego Padres and the San Francisco Giants met for a short series of two meetings on Mexican soil, more precisely in Mexico City. It was the first time an MLB regular season game was played in the capital.
And the Mexicans present for these two duels outside the United States and Canada got their money's worth.
In Game 1, a barrage of home runs rained down on the Estadio Alfredo Harp Helú. Indeed, thirty hits and no less than eleven long balls were hit in the Padres' win by the score of 16-11.
An offensive festival that can be attributed, among other things, to the altitude, since the 20,000-seat stadium is 7,349 feet above sea level, more than 2,000 feet higher than Coors Field in Colorado.
In addition, its dimensions also add to the chances of attending a ton of points, since the fence is located 325 feet from the lines and 400 feet in the center field.
That's what made pitcher Chris Bassitt say pitching stats shouldn't matter when visiting Mexico City. A good joke!
However, in the second game between the same two teams, things turned out differently.
The Padres then had to recover from a four-point deficit to finally win by a score of 6-4, completing the Mexican sweep. The sticks were therefore much more sober the day after the backfire.
Fans who came out for the event returned home with smiles on their faces, most of them cheering for San Diego.
A great success that will be repeated in the future, since according to Ken Rosenthal, it will be the turn of the Houston Astros and the Colorado Rockies to visit the Mexican capital next year.