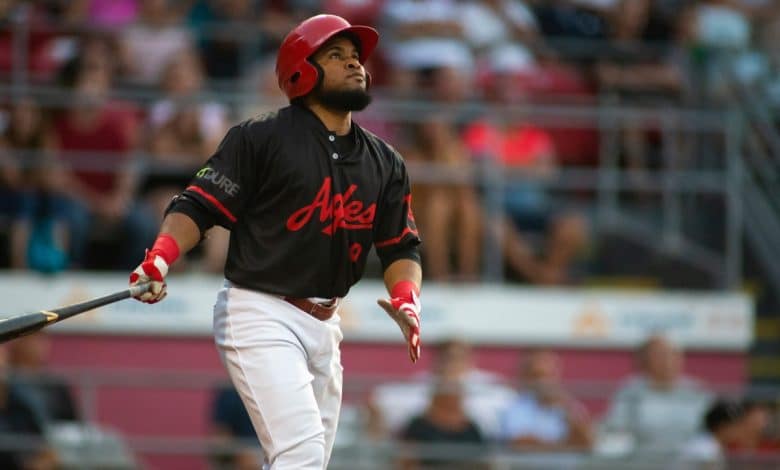 The Aigles de Trois-Rivières announce the return of first baseman Juan Kelly, who had many eyes wide open in 2019, returns to Mauricie following an excellent season with the Sussex Miners where he maintained a batting average of .330.
Kelly, 27, maintained the Eagles' best batting average (.321) in the team's final season in 2019. In 221 batting appearances, he had slammed 13 doubles and 10 homers, in addition to maintain an attractive ratio of walks (34) and strikeouts (37). Last season, when his rights were loaned to the Miners, he continued his momentum. Along with a .330 batting average, he hit 12 doubles, 5 triples, 6 homers and produced 49 points in 200 batting appearances.
"Juan is possibly the most exciting player in this league. He is a natural talent and a player with a lot of experience in professional baseball. In addition, he has the ability to strike from both sides of the plate and play in several positions on defense, "said Eagles manager Matthew Rusch.
Prior to joining the Eagles in 2019, he spent seven years in the Toronto Jays organization between rookie and AA level.