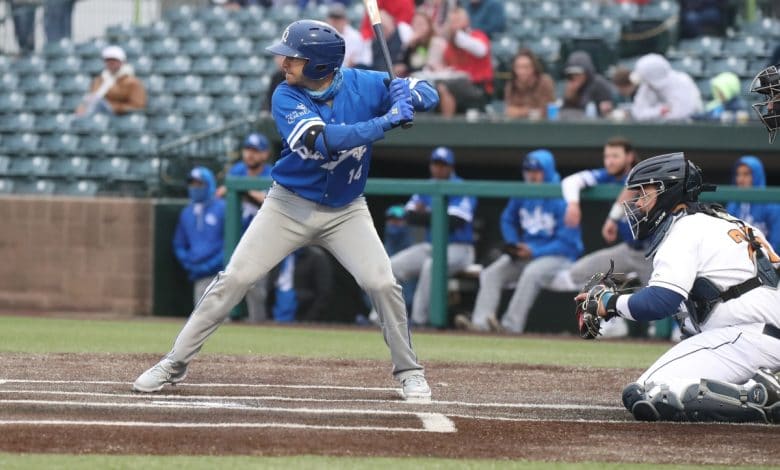 The Capitales de Québec will now be able to count on the presence of a third Quebecer in their roster for the 2022 season following the signing of second baseman David Glaude.
The team are also announcing the signing of third baseman Jesse Hodges. The two teammates were important parts of Team Quebec in 2021 and will try to repeat their exploits next season.
Capital resident David Glaude was dominant at bat, as evidenced by his offensive line of .308 / .382 / .493, including 27 doubles, 2 triples, 13 homers and 75 RBIs. This performance was notably highlighted by the iNFLuential baseball site Canadian Baseball Network which awarded him the Murray Zuk Prize, awarded to the best Canadian offensive player playing in an independent league.
"At the start of the season, I thought this was going to be my last year in professional baseball, but only four days after our last playoff game, I already knew I already wanted to come back and wear the Capitals colors. I can't wait to be able to join my teammates again in order to bring the championship back to Quebec ", explains the main person concerned.
Glaude joins pitcher Miguel Cienfuegos and outfielder Jonathan Lacroix as fleur de lysé representatives on the team. These three players have all been an integral part of the success of the Quebec team in 2021 in the Frontier League.
The Capitals have also retained the services of veteran Jesse Hodges, a former member of the Chicago Cubs organization. The native of Victoria, British Columbia, brings important leadership into the locker room, in addition to being very productive offensively at the opportune moments.
"Jesse is an emotional player who takes his team's performance very seriously and puts it before his own stats. He is dangerous and "clutch" when it counts, as evidenced by his 50 RBIs last season, "says club manager Patrick Scalabrini.
After contracting several pitchers over the past few weeks, Scalabrini is now working on repatriating positional players to build up his roster and ensure a good defense to assist his pitching staff.