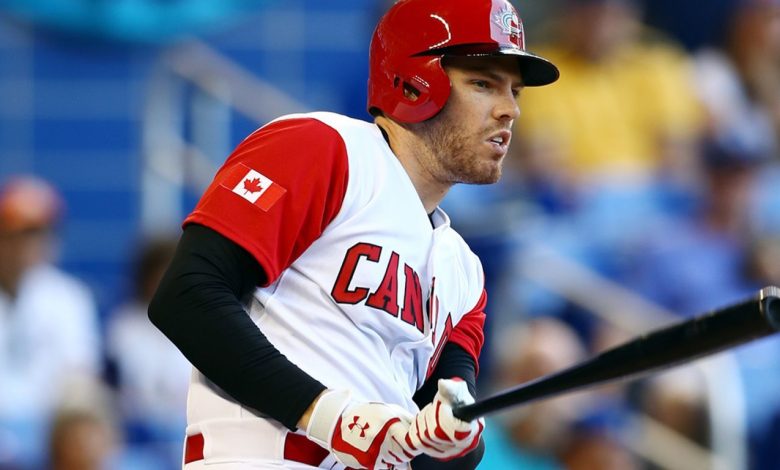 Ever since the start of the offseason, when it comes time to talk about Freddie Freeman's go-to destination, the Braves name has come up.
But now, following the acquisition of Matt Olson by the Braves, we must obviously forget that.
We therefore turn to the Dodgers, which is the most likely possibility since the start of the offseason in the event of a departure. They are still on the case, but they are not alone.
The Blue Jays, Rays and Yankees, the three teams named in the record this winter, are on the way.
Will the Rays have the money to pay for it without adding Montreal dollars to the club? I doubt.
And right now, the Yankees aren't liking their chances of getting him, according to midfield data.
Does that leave the Blue Jays and Dodgers? May be.
I never really believed in the possibility of seeing him land in the Queen City. Freeman is a first baseman, as is Vladimir Guerrero Jr. And why upset Vladdy by giving him Freddie?
But since then, the clues seem to accumulate in the case of Toronto. I take them with a (big) grain of salt, but I share them anyway.
First, Carlos Baerga set things on fire by announcing that Freeman was going to Toronto, but I half believe him. He doesn't hit for 1,000 coming out of rumors, say.
And it is not the clues of Lourdes Gurriel Jr. who comments or of Vladdy who likes the publication that will convince me, beyond any doubt, of the contrary.
Nor is the fact that Vladimir practiced at third base yesterday (for his own pleasure) that will convince me that he will change position. He wasn't good at third base in 2019 and he became an MVP contender at first base. He also said he wanted to stay at first base.
On this subject, Vladdy who calls himself third baseman on Instagram is not a clue. It's been that way for years.
But what can help convince are tweets from people in the business like that of Mark Bowman (above in the article) or that of Jon Morosi. The insider calls the Blue Jays' interest serious.
Yes, there are several clues that can lead us to believe that there is no smoke without fire, but I continue to believe that adding a first goal does not make sense for the Jays.
That said, besides his position, the Californian of Canadian parents would be a simply perfect player to go to war and to try to win, in his case, a second World Series title in two seasons. He strikes from the left and is loved by all.
Seiya Suzuki does not have a contract yet.
Aaron Judge: No negotiation process has been initiated.
Trea Turner open to staying in LA