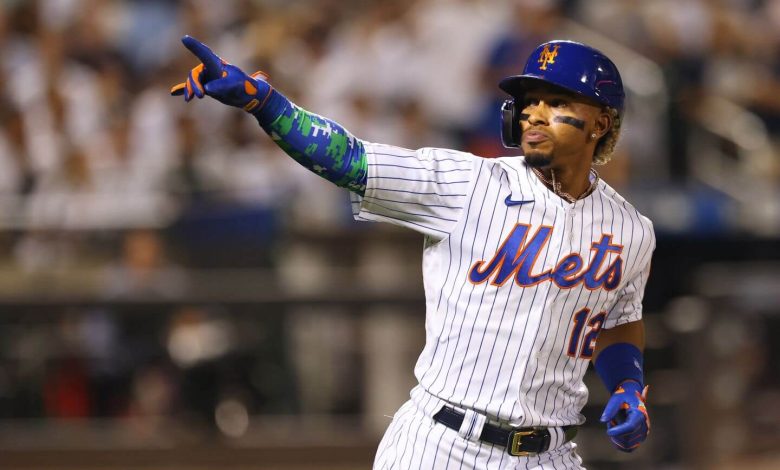 This season, as in the past, the Mets have started strong. That said, the difference with other years is that the club has stayed the course.
No, the lead over the Braves isn't as big as it was in July, but right now the New York club is guaranteed to make the playoffs, which is a big win there.
Obviously, everything starts from the mound. Having Max Scherzer with the club, relying on a healthy Jacob deGrom at the end of the season and seeing the effectiveness of Edwin Diaz are three big differences that speak loudly and establish a winning culture.
But let's not forget two offensive stars: Pete Alonso and Francisco Lindor.
The case of Francisco Lindor is convincing. After taking a year to get used to the pressure of the New York market, the shortstop has managed to get used to his new reality in 2022.
Little has been said about him this year, which is, in a way, a good sign.
His .275 average, 103 RBI, .902 OPS and 25 home runs aren't perfect, but they're great. This explains the club's presence in the playoffs since it has limited its off periods this season in New York.
But Lindor himself has another explanation: Pete Alonso.
Alonso is having a very good season, having just set a new mark for RBI (128) for a Mets player in one season.
According to Lindor, Alonso will one day have an Aaron Judge season, which is no small compliment. After all, we know that the Polar bear of the Mets has the potential to do so.
If both guys continue to do well and pull the rest of the (good) team up, who knows what the Mets might do in the playoffs?
But for now, the priority is to win the division.