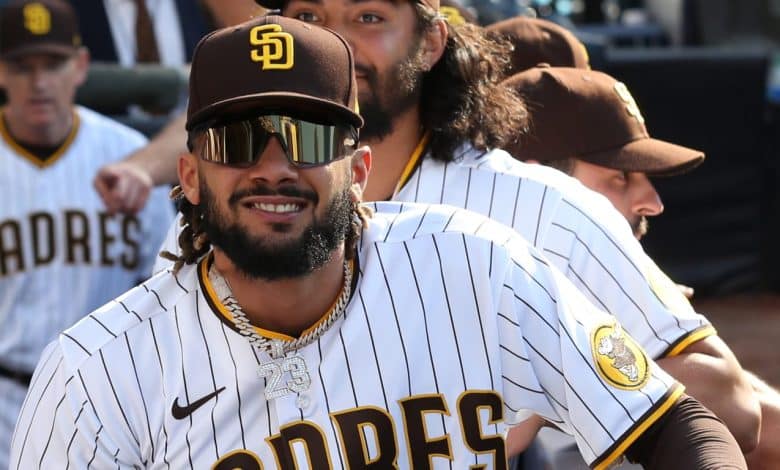 Fernando Tatis Jr. is no longer the iconic player the Padres relied on a few years ago and who disappointed many with questionable and disappointing behavior.
Since the hopefully temporary decline of young Tatis, a lot has changed in San Diego. Manny Machado now acts as general of this formation which has paid the luxury of adding not one, but two concession players in Juan Soto and Xander Bogaerts.
Upon his return to the roster in April following a suspension, Fernando Tatis Jr. will have to act with humility as he is no longer the sole headliner in town.
Although the young and very talented Tatis Jr. receives support from his coaches, teammates and fans of the team, he will have to produce in order to return to the good graces of the baseball world.
The Padres' No. 23 is a fine example of an athlete who built himself on his talent alone and believed that life would take care of the rest. In professional sport, as in other spheres, hard work is everything and perseverance leads to success.
Let's hope that the last stages of his young career are not a prelude to the next ones because his passage in the Majors is likely to be rather stormy.
Currently, no other player will have to prove as much as him in order to return to the top after such a long absence and at the heart of an environment that has changed so much. Tatis Jr. will have a little trouble finding his bearings in his own team's locker room.
Plus, the Padres are favorites to win their division title and the pressure will be on in the hot California sun this season.
If his shoulder injury no longer hurts him, he has all the ingredients to add to the power of the Padres. His offensive production will be the key to redemption and the opportunity to start fresh on a team that aspires to top honors.
Being surrounded by talent will very possibly allow Fernando Tatis Jr. not to want to do more than what is asked of him and thus take full measure of his talent. It will be intriguing to watch his performances in the midst of a season that will see the Padres' and Dodgers' title rivalry continue in the Nationals West.
Let's just say having a physically and mentally healthy Tatis Jr. in the roster certainly won't hurt.