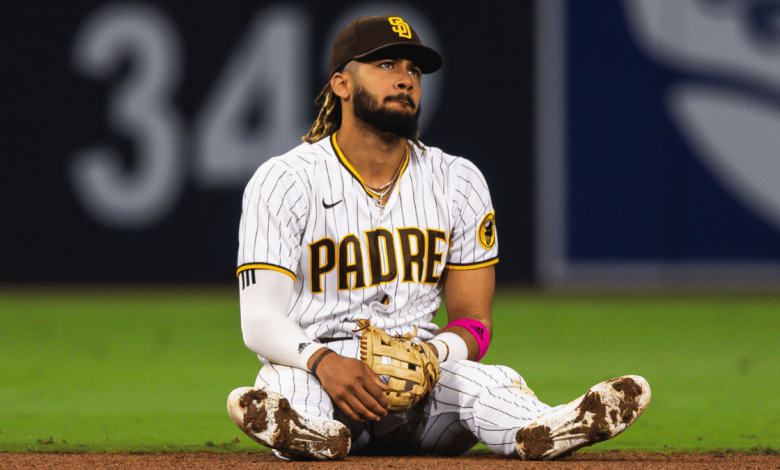 The San Diego Padres will be counting on the return of Fernando Tatis Jr. in April 2023. The shortstop player (who presumably lost his shortstop position) will, however, have to regain the trust of the people in San Diego.
It will be a good challenge… but Tatis Jr. is ready for it.
From what we understand is that instead of collapsing, Tatis Jr. chose to be a big boy and to take charge of himself. He spoke to people in San Diego to apologize and to see what he could do to redeem himself.
He spent a good part of the winter in California working hard and making sure that he not only returned healthy (he took advantage of his absence to have surgery) physically, but also mentally.
Whoever should now play in the field will therefore have to demonstrate, in camp, that he is capable of being a good team player for the Padres.
And that, the San Diego club believes in it. He will have his chances at training camp and it will be up to him to make the most of them.
Will it get there? That remains to be seen.
I believe in second chances. If he wants to come back strong, Major League Baseball won't forget what he did, but he'll take the positive that Tatis Jr. can bring.