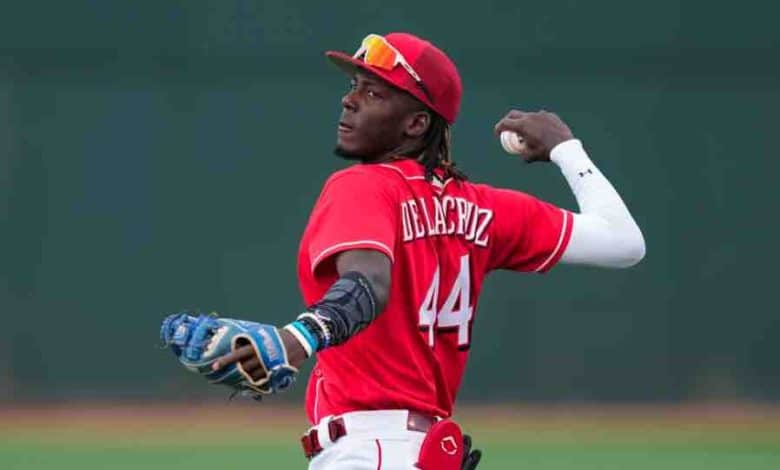 I don't know if the name Elly de la Cruz means anything to you. But if so, you can be excited about what happens next.
For what? Because the young man was called up by the Cincinnati Reds. Nick Senzel is going on the injured list.
For those unfamiliar with de la Cruz, we're talking about a shortstop (who will also play third base) who is baseball's fourth-best prospect.
And he is dynamic. In fact, he hits long balls, he steals bases and has fun on a ball field.
In 38 AAA games this season, de la Cruz has a .298/.398/.633 batting line, 12 long balls and 36 RBIs.
Every evening, he does something, therefore. The Dominican is electrifying and on the trails he's a real pain – in a good way for the Reds, obviously.
The Cincinnati Reds are probably going to be forced to consider parting with Jonathan India to make room (indirectly) for de la Cruz. It's going to be brewing… but the Reds have great faith in the young man and his potential.
To be continued, then. But tonight, he will be the fourth batter of his team.