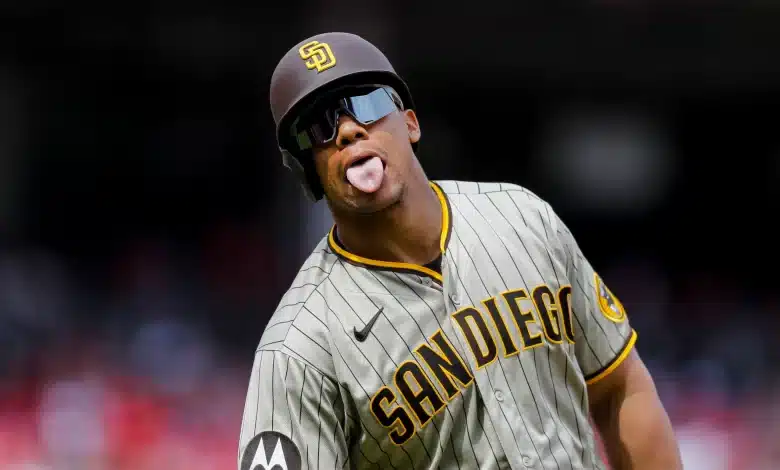 The New York Yankees have a need in left field. The club is really struggling to find stability in this position, which means that it affects the club.
Several solutions are on the table, but the most drastic one comes from Derek Jeter, who wants his club to still get Juan Soto.
Big Papi responded by saying he wanted to see the Red Sox get Shohei Ohtani, but that may be even less realistic.
Obviously, that doesn't mean the Padres are going to sell — and Jeter knows it. But without Aaron Judge, the club needs help offensively speaking.
Clearly going for Soto would be something in the Bronx. After all, we are talking about a player who can transform a formation.
And even if he is more comfortable on the right, it is a detail, made there.
The problem I see is that he took a long time to establish himself with the Padres. So we don't know what he would look like to finish the season in New York if he were to be traded.
Above all, I don't believe he will be traded by the Padres right now. The club bet everything so much at the start of the season that I don't see them giving up halfway through the campaign.
That said, I always thought there was a world where Soto was traded in the upcoming offseason, and I still believe that.
For what? Because Soto will be a free agent in a year and exchanging him would replenish the club's hopefuls.
I don't know how much the Padres will have enough money to be in the running for Soto anyway. It is therefore to be considered.
But OK. I think this winter it would make more sense. In the short term, the Yankees should look elsewhere to fill the hole.
Shohei Ohtani admires Mookie Betts.