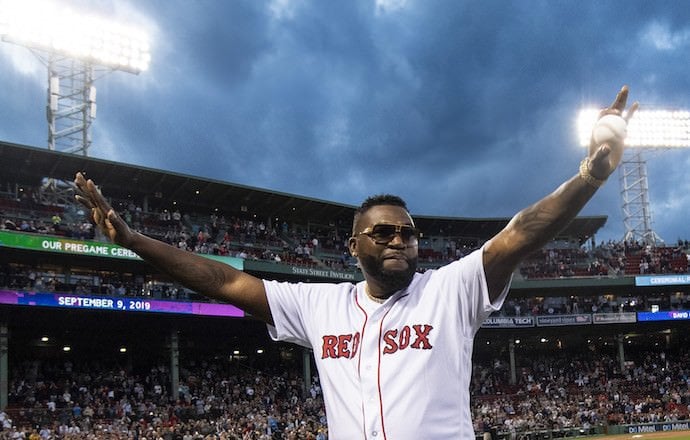 Every baseball fan on the planet will agree with me that David Ortiz had quite the career in MLB.
The one who is recognized by many as being one of the best players in the history of the Red Sox organization is eligible to enter the Baseball Hall of Fame, and the scenario should materialize this season.
Through his Twitter account, Jon Heyman posted a model displaying the odds of each of the eligible players entering after 40% of the votes, and we can see that Ortiz seems to have a very good chance.
The names of Barry Bonds and Roger Clemens are there too, but Ortiz seems to have a good lead over the two former big league stars.
Remember that a player must earn 75% of the votes in order to be eligible to enter the Hall of Fame.
Last year, no player received more than 75% of the votes, which means that no player was admitted to the Hall in the last year.
Coming back to Ortiz, it's completely deserved.
He may not have stood out in the first six seasons he played in Minnesota with the Twins, but that quickly turned around when he arrived in Boston in 2003, quickly becoming a crowd favorite.
He finished in the top-5 of the MVP race in his first five seasons with the Red Sox, which is a pretty remarkable feat. His ten appearances in fourteen seasons in Boston are also noteworthy.
In the end, David Ortiz will be able to tell his children that he was one of the most polarizing players of his time, and he is rewarded for it today.