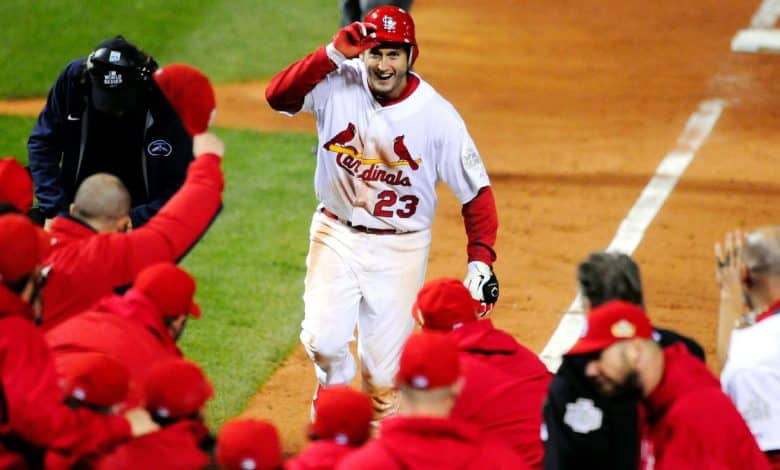 Thought the Cardinals' season couldn't get any worse? Wait.
2011 playoff legend David Freese has announced that he refused to be inducted into the club's Hall of Fame after watching fans vote for him.
He explained that he took a long time to think about it, but that he recognizes the value of the people who have been inducted there over the years.
And humbly, he does not believe he is up to it.
The Cardinals will respect his decision, even though the club said it was sad to see him denied such an honor for the future.
I admit that his candidacy is special. After all, he wasn't a great player during his five-year career at St. Louis, but…
But he had arguably one of the most memorable performances in MLB history the way he played in the playoffs in 2011.
The one who grew up in the city notably had a simply memorable World Series game #6, we'll tell each other.
On the one hand, I think his gesture is noble. It also fits with what the Cardinals are trying to build by being a first-class organization.
But on the other side, the fans voted for him and he deserves his place in the sun. What he did deserves to be immortalized somewhere.
And since he's not of the caliber for the Baseball Hall of Fame, giving him a little place like that in the Saint-Louis Hall of Fame was good.
I respect his decision, but I still think he's wrong.