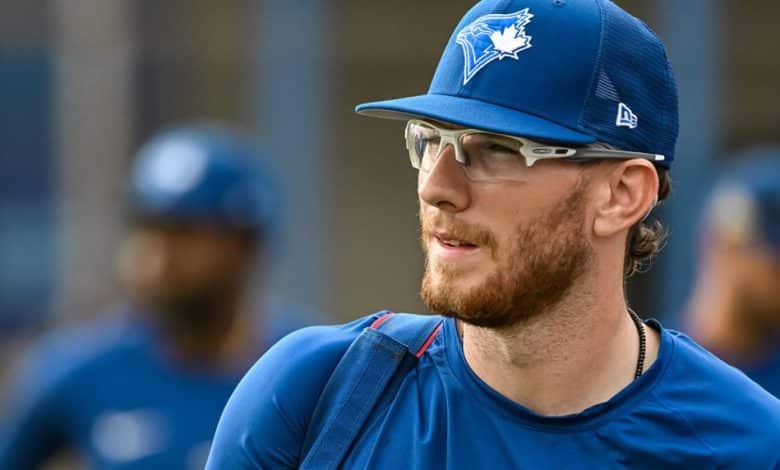 By trading Gabriel Moreno to the Arizona Diamondbacks, the Blue Jays have officially decided to keep Danny Jansen and Alejandro Kirk for the 2023 season.
Why? Several reasons come into play, but one can believe that the fact that the first two are more MLB ready that Moreno weighed in the balance.
But it's not just that. After all, you don't trade such talent without giving it proper thought beforehand, we get along.
In fact, it's also because both receivers are well-liked in Toronto.
We know how Alejandro Kirk is. He's improving defensively (he's the personal receiver for Alek Manoah), but the All-Star receiver is also very good offensively.
But we must not forget Jansen for all that.
I always believed Jansen's best value was in Toronto since his market value doesn't have to be huge, but he's a lot of value to the Jays guys.
And clearly, Jordan Romano confirms it a strand.
He is the heart of the team and I don't think any member of the club could have anything to say against him.

– Jordan Romano on Danny Jansen
In the eyes of closer of the club, nobody works hard like him and the guys really like working with Jansen, who is (as we know) one of the best defensive players behind the plate in MLB.
And offensively, he is capable of producing. He was even the DH of the Jays in the playoffs last October…
The Jays' current balance behind home plate, if everyone stays healthy, isn't bad. If Jansen can pick up consistency offensively and Kirk can continue to improve defensively (he's made leaps and bounds in 2022), the club will be on their way.
It remains to be seen if Moreno will become a star in Arizona, but hey.
The Guardians are active.
Eric Hosmer is getting closer to Chicago.
Former scapegoat for Red Sox signal theft case leaves for LA