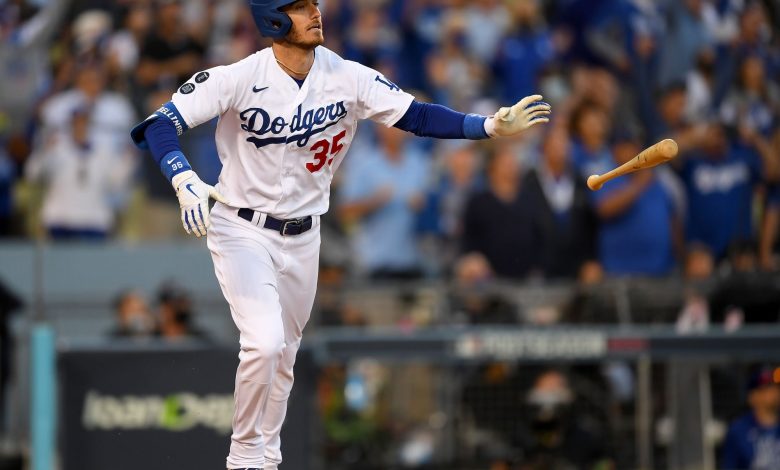 In 2021, barely two years after his exceptional campaign as MVP in the National, Cody Bellinger had by far the worst season of his career. A few months later, the Dodgers star player seems to be in great shape.
As noticed Jack Harris of the Los Angeles Times, Bellinger was all smiles at teammate Justin Turner's golf tournament on Monday. Having become a dad during the off-season, he admits to having been happy in the last few months – and shows a certain enthusiasm for the next calendar.
"My offseason has been amazing. Obviously, being a dad, you want all the time in the world. But I'm ready to go. I'm excited for the season. "
Bothered by various injuries over the past season, the big outfielder finished his 95 games with a dismal .165 batting average. To that, he also added 10 home runs and 36 RBIs.
Statistically speaking, it was the worst season of his career. And on the pitch, we also witnessed unsuccessful attempts to change momentum, which clearly indicated that something was wrong.
Still, Bellinger was able to avoid arbitration by accepting a one-year offer for US$17 million, an amount that is based much more on his previous accomplishments than on his last campaign.
This means that he will again have the opportunity to renegotiate his contract next year, but without being a free agent. If he manages to stay away from injuries, he will certainly be able to shop for a star-caliber contract. With his healthy shoulder, it will probably be possible.
Although he already has his contract in his pocket, the 26-year-old hitter now hopes that the MLB and the Players Association will reach an agreement to restore the contract. He wouldn't like to have to live with a delayed start to the campaign.