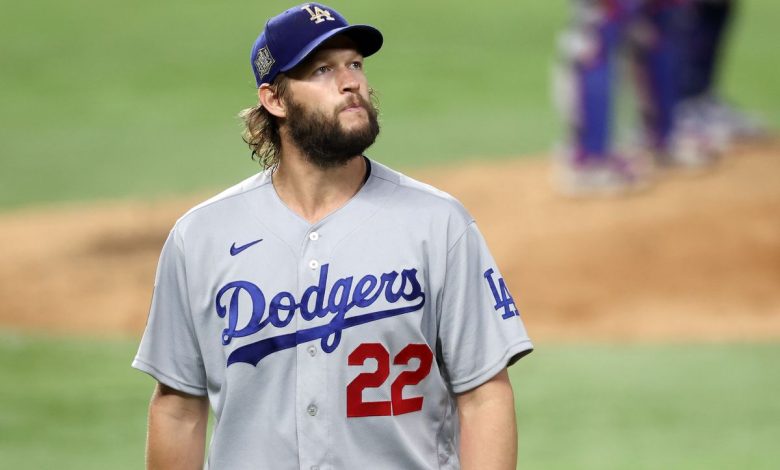 From now on, Clayton Kershaw is taking things one year at a time. The Dodgers pitcher has back issues that mean he can't throw himself too far.
Even though his 2022 season isn't over, he needs to start thinking about 2023. Does he want to continue doing what he loves for a 16th season?
It remains to be seen since nothing is decided, but at this time, Kershaw thinks he is in line to launch in 2023.
That may change, but that's how he feels right now.
Obviously, what can change the game is his back. Kershaw missed significant playing time (including playoff games) due to pain.
He knows he will have to consider the whole thing next year as well.
Throwing is hard on my back.

If I can keep him in shape eight months out of the year, it manages well.

– Clayton Kershaw
After all, the guy doesn't want to mortgage his back for life either. He has four small children, which is not to be overlooked.
Me, what interests me is to know where he would launch. After all, we know that Kershaw considered the Rangers last winter. He comes from Arlington, his family lives there in the winter and he will go to Texas when he retires.
It is possible to believe that last year, it was not tempting, for a winner like him, to sign with the Rangers. But has the club progressed enough to show him that it is worth considering them once again?
Personally, I'm not going to dismiss them too quickly. I think it will still be played out between the Dodgers, the Rangers… and retirement.