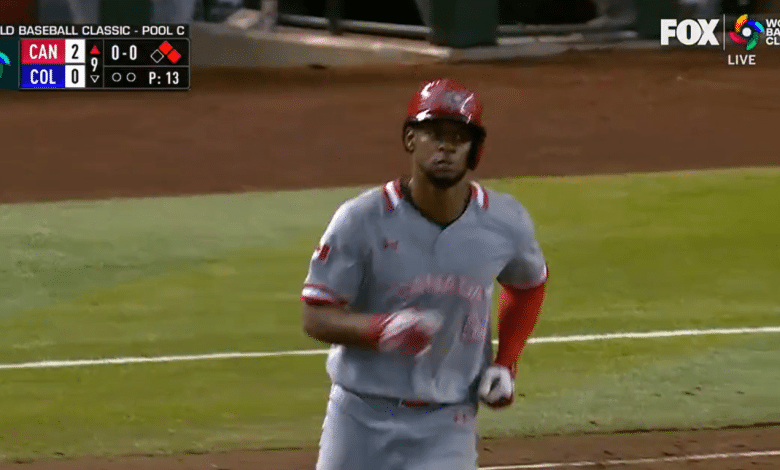 Yesterday, Canada faced the Colombians in an important World Baseball Classic matchup. And what you need to know is that Canada blanked its opponents 5-0.
And the player of the match is a Quebecer: Otto Lopez.
After scoring earlier in the game (he had hit a triple), the Blue Jays prospect hit a three-run homer.
While it was 2-0 at the start of the ninth, he put the game out of reach for the Colombians with his important slap. wow!
It can't be bad for the race for the last job at the Blue Jays camp, that.
The only bad news in the loss is that Freddie Freeman left the game because he had a sore thigh. He won't play today.
If Canada were to advance to the medal round, could he be replaced by Josh Naylor if he is better? It is not impossible.
Because yes, the medal round is possible. If Canada wins today against Mexico (at 3 p.m.), the Canadians will advance to the quarter-finals. But if Mexico wins without Julio Urias, they will pass.
The United States, if they win against Colombia tonight, will also advance to the medal round. This is expected.
Canada, at this point, will therefore play as long as it wins. It will make the tournament quite interesting to follow… already it's not bad.
Eduardo Rodriguez's tournament is over. The Tigers got him out of there.
Nelson Cruz in right field.
The Yankees took the measure of the Blue Jays last night.
Speaking of the Jays and the Yankees.