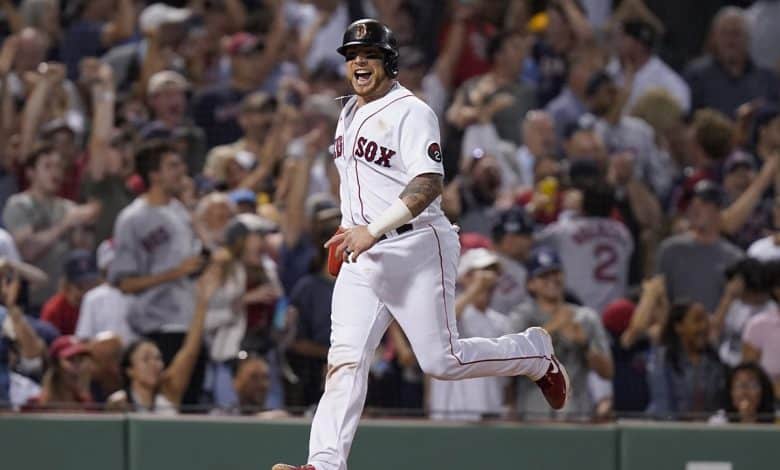 Sometimes it's mentioned that a club can trade a player on loan at the trade deadline hoping they can get their hands on the player in question, right? This is a possibility that exists, even if it rarely happens.
But if there was a case that was possible, it was that of Christian Vazquez and the Red Sox. The receiver always wanted to stay in Boston and moving to Houston did something for him.
He must be happy to have another ring, though.
He was among the players who, in my eyes, had a chance of signing with their old formation. And I wasn't in the field.
Why? Because upon receiving his three-year, $30 million offer from the Minnesota Twins, he contacted the Sox to see if they wanted to bring him back instead.
But the club did not want to know anything.
Vazquez was well-liked in the bedroom in Boston, he was good on the court (he's better than Reese McGuire and Connor Wong, at least) and he wanted to come back.
He is also the fifth-most receiver in Sox history with the most games behind the plate in a Sox red uniform.
Why did you say no? After all, the price he signed for in Minnesota is not outrageous and clearly the Sox are trying to win games in 2023. Otherwise, Justin Turner, Kenley Jansen and Masataka Yoshida would have signed elsewhere.
Let's just say this isn't the first weird staff move in Boston this winter… and I'm not saying that because they eat eggs for supper.
After all, even if the Sox will have a good succession, the club will have enormous difficulties on the mound at the level of the starters.
Especially if Chris Sale can't stay healthy.
Offensively, the club has some good elements (Rafael Devers, Trevor Story, Justin Turner, Masataka Yoshida, Kiké Hernandez, etc.), but the depth is not there. A guy like Triston Casas has no choice but to produce at first base, for example. The club will have to avoid injuries.
And above all, Rafael Devers can still leave next year. Why isn't this file settled yet? Is it because the problem starts from above?
Connor Joe in Pittsburgh.